Décor Selections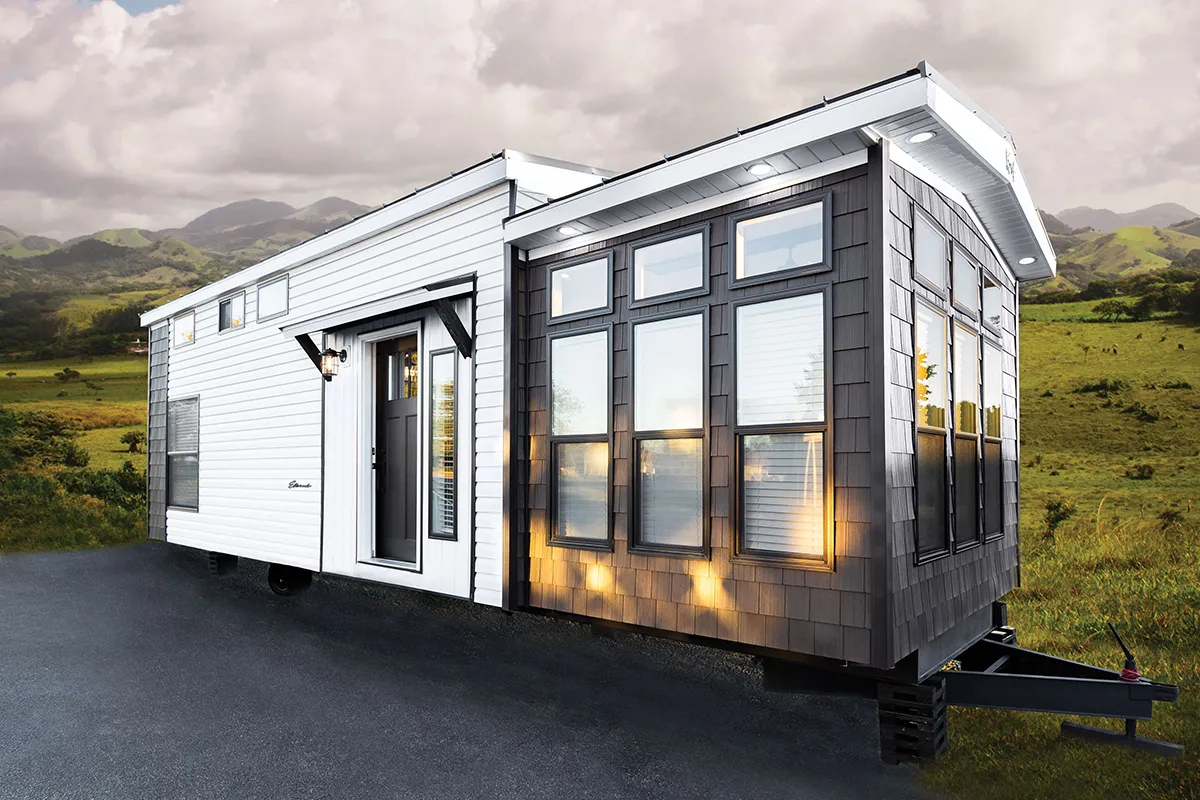 Siding Options
Residential, low-maintenance, vinyl siding options are available in a plethora of color options. Upgrade to Shake, Board, and Batten, or combine colors for a truly custom look.
---
Furniture and Fabric Options
Quality residential upholstered furnishings and custom Amish-crafted wood offerings surpass what one would expect from a Recreational Vehicle.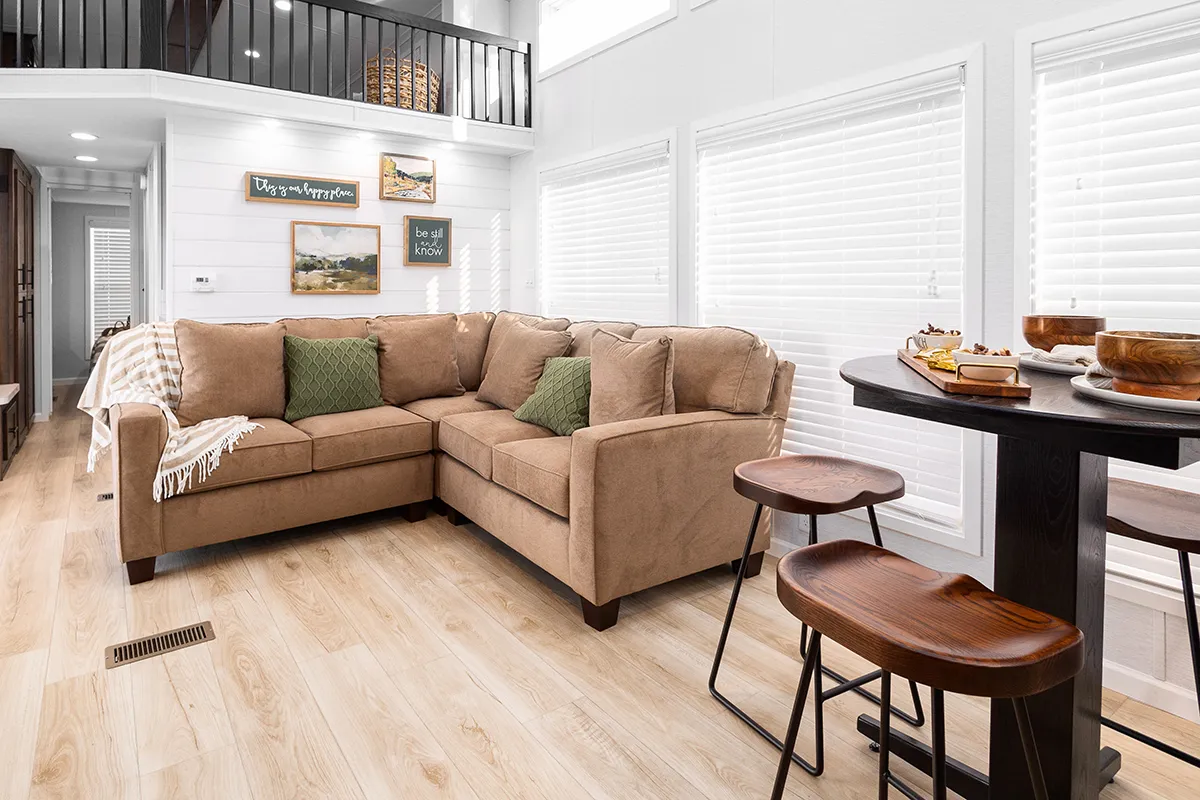 ---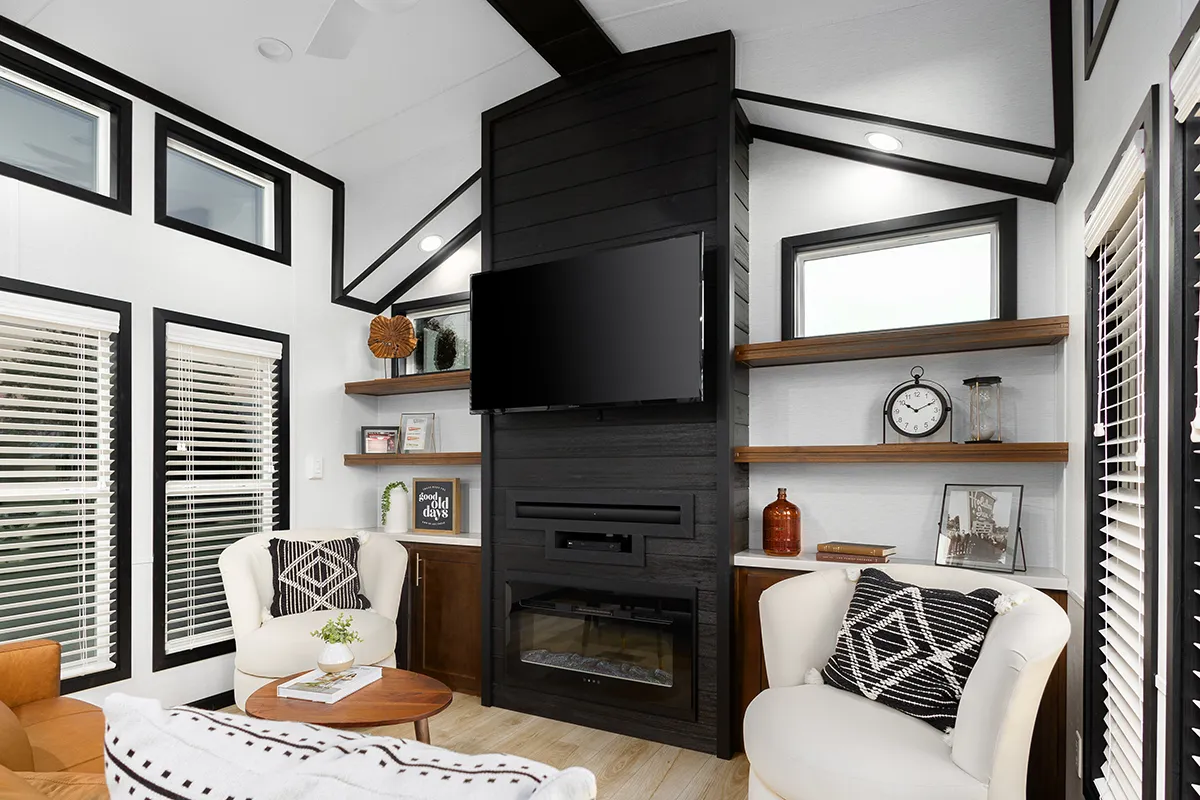 Wall Panels and Feature Wall Treatments
Beautifully textured, neutral wall panels provide the perfect backdrop for the myriad of customization options a Kropf customer can choose from. Upgrade to premium shiplap or mosaic wood features for a completely custom look.
---
Flooring
Kropf's vinyl flooring is installed in a single sheet making it fully sealed and practically impermeable. Our five color options combine incredible realism with comfort, versatility, and durability.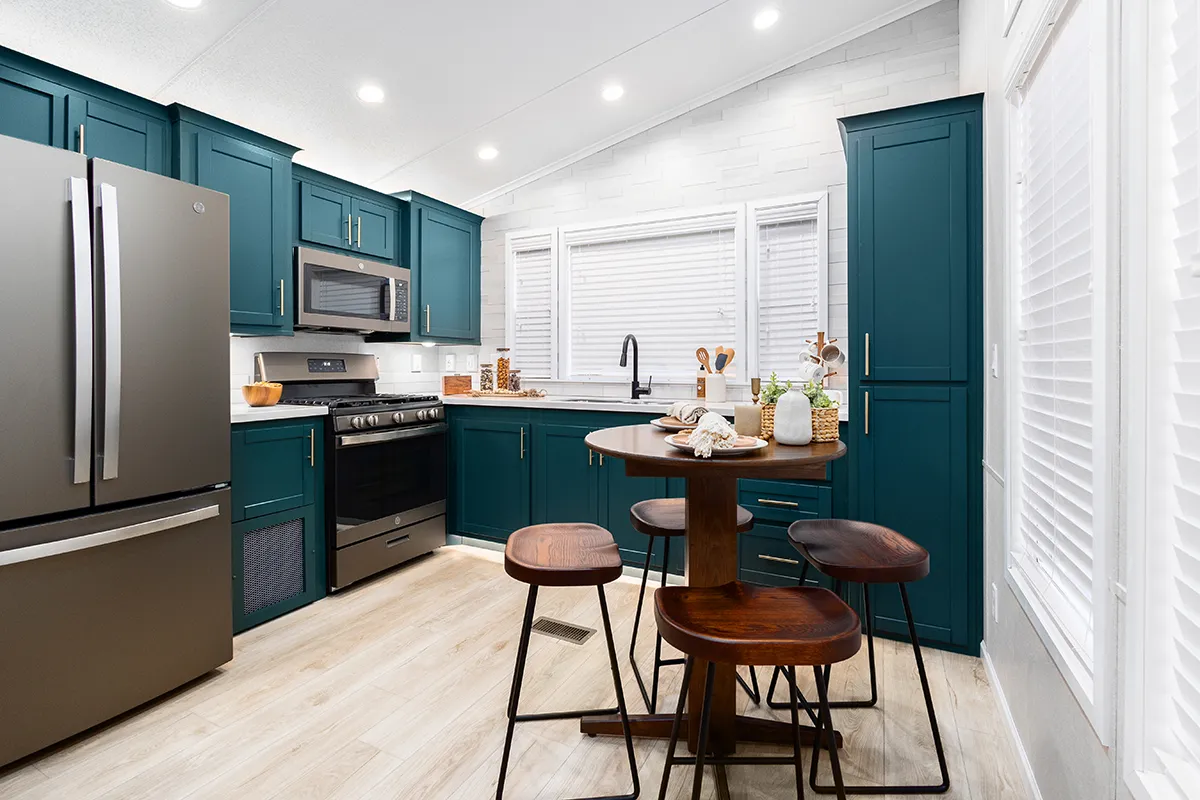 ---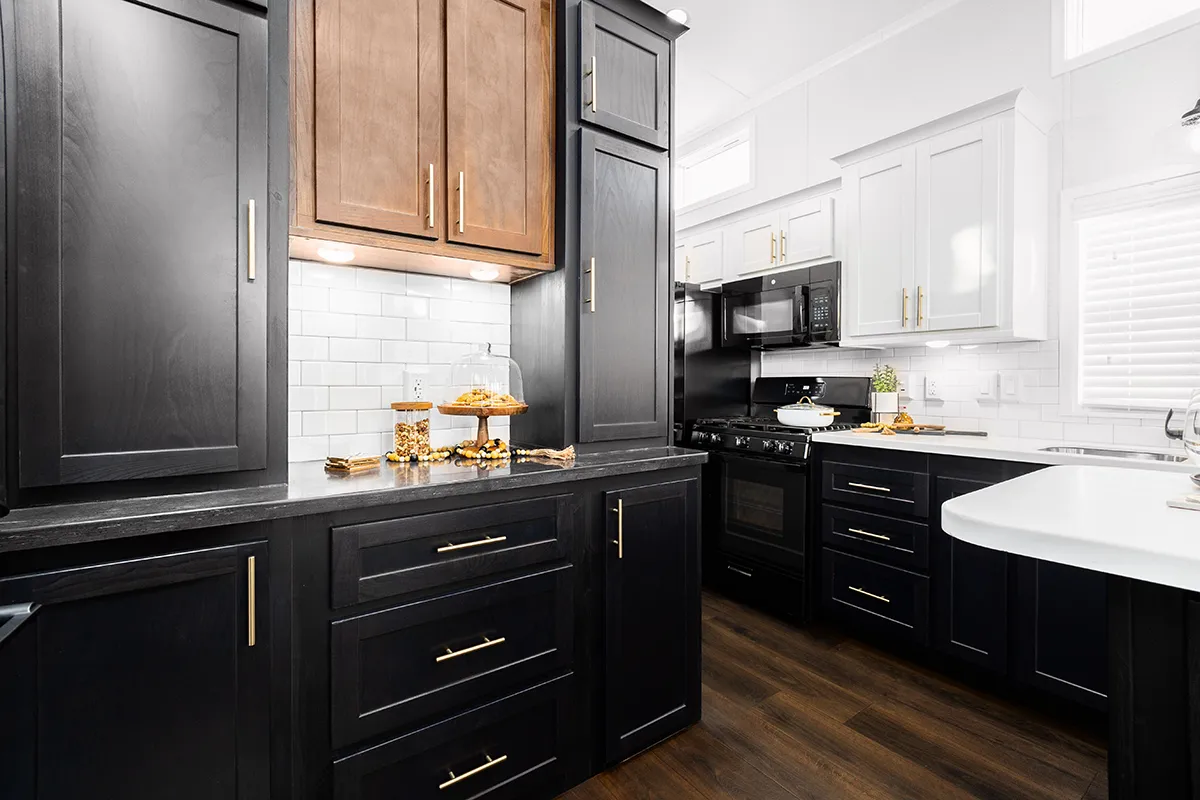 Cabinet Finishes
Kropf's in-house cabinet shop means greater customization options for our customers. Whether you want a cabin in the woods, light and airy by the sea, dark and moody, or clean and modern, our six cabinet finishes can be used to create your perfect style!
---
Solid Surface and Laminate Countertops
Wilsonart premium laminate in a wide variety of colors and textures are a practical, durable option for your Kropf Park Model. Upgrade to our Hi-Macs Solid Surface and you will surely be satisfied with your high-end choice for many years to come.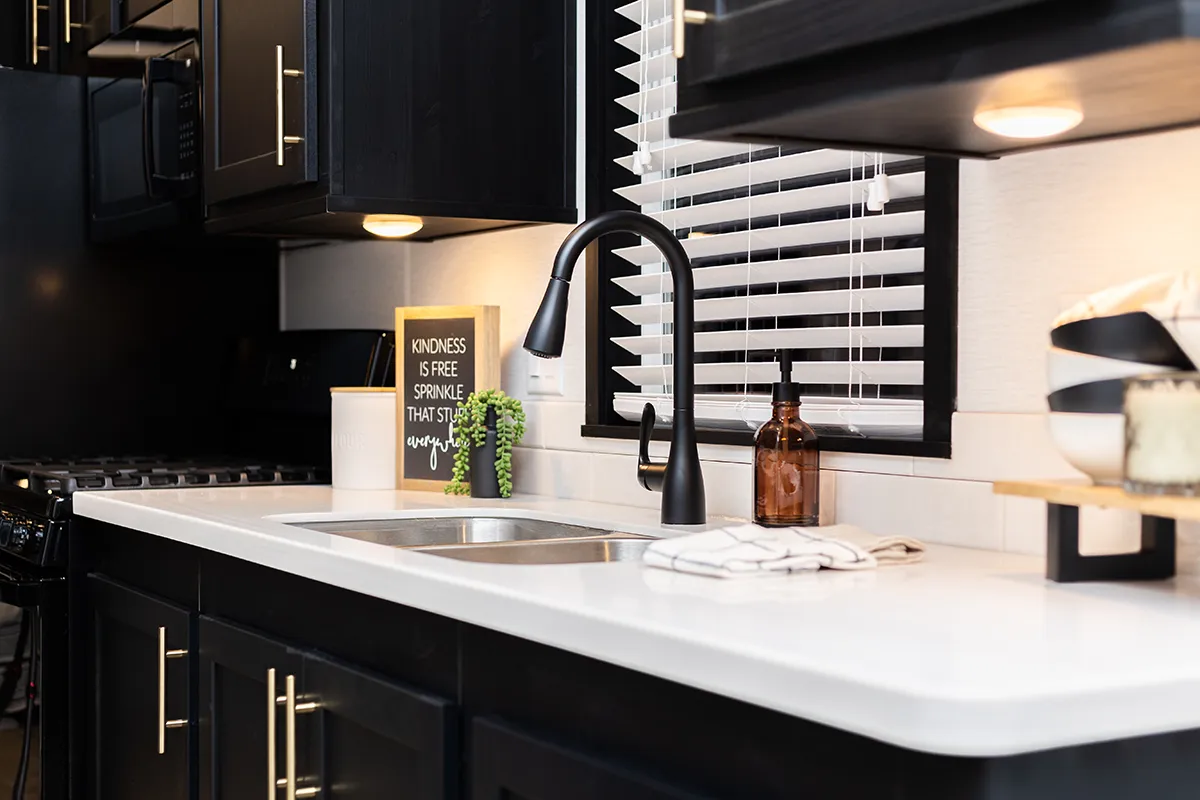 ---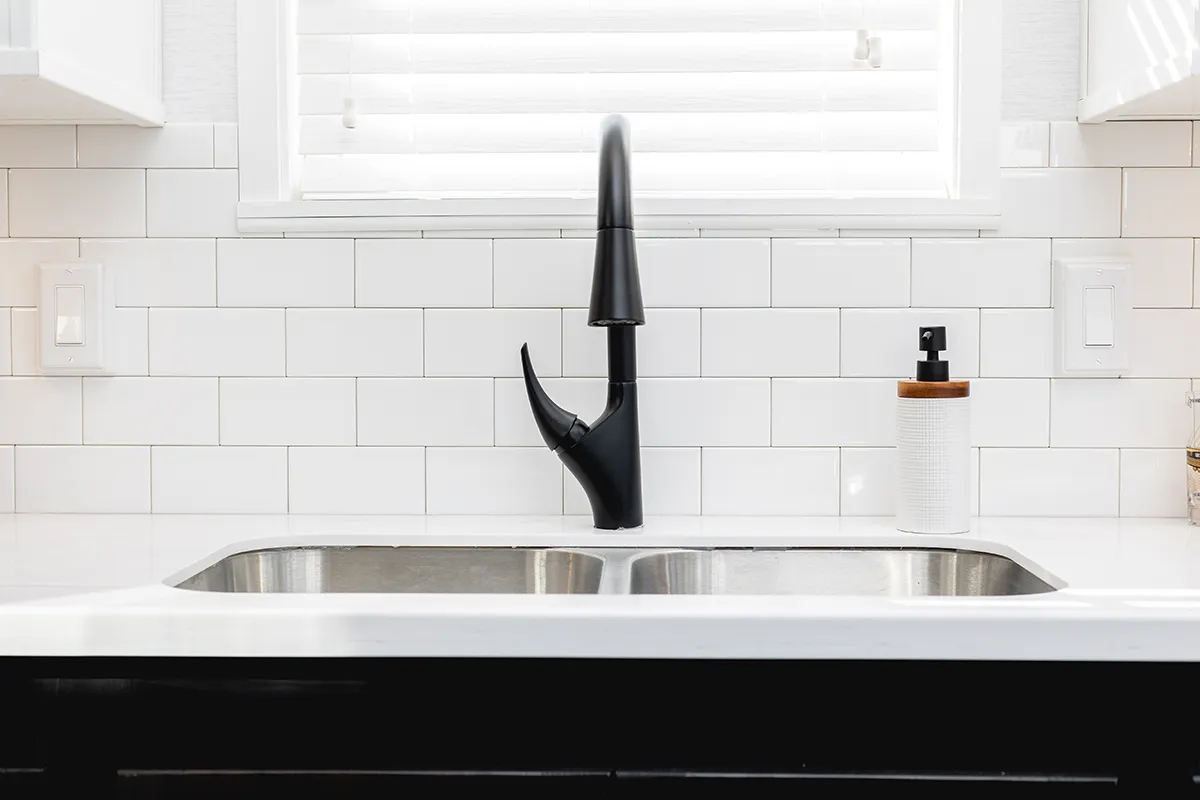 Backsplash
Ceramic and stone tile backsplashes are the standard at Kropf. Gorgeous, high-end options are available to compliment every countertop and cabinet selection.
---
Tub and Shower Options
Whether you choose a compact bathroom to preserve square footage elsewhere in your unit, or you splurge for the gorgeous 60" tile shower, Kropf has a size and finish to meet your needs.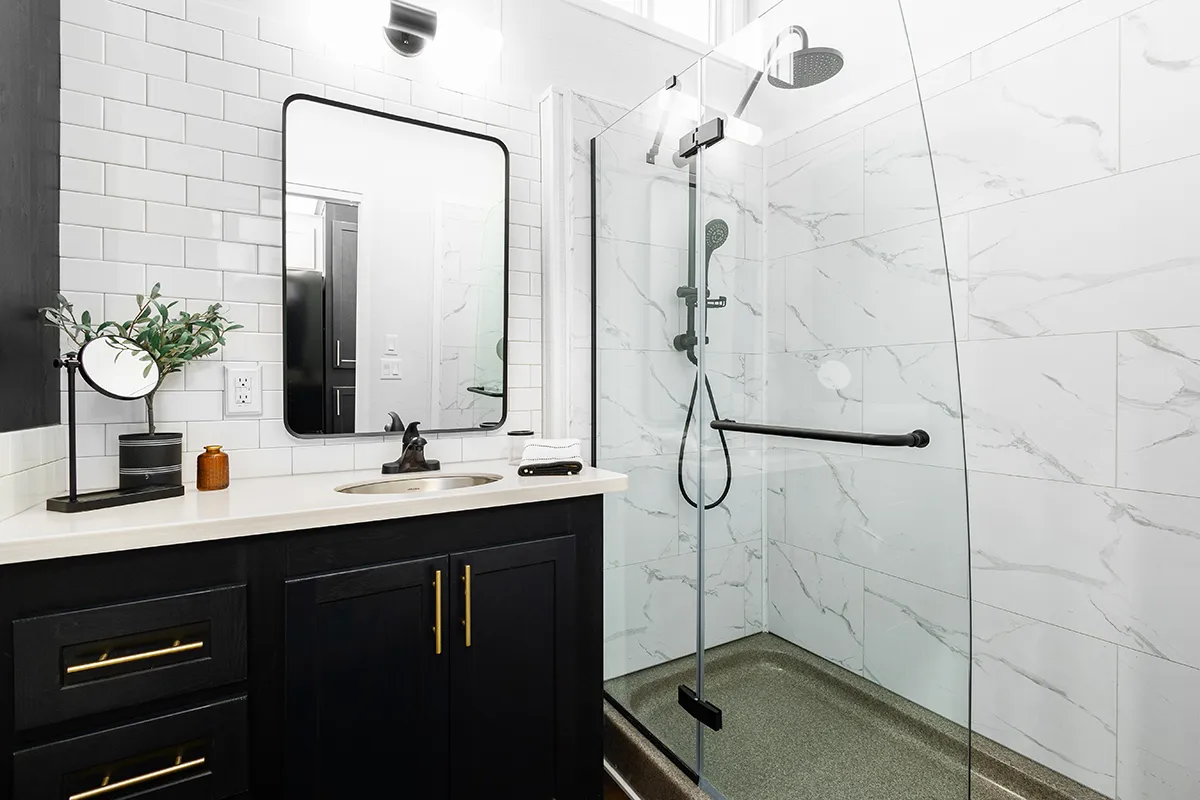 ---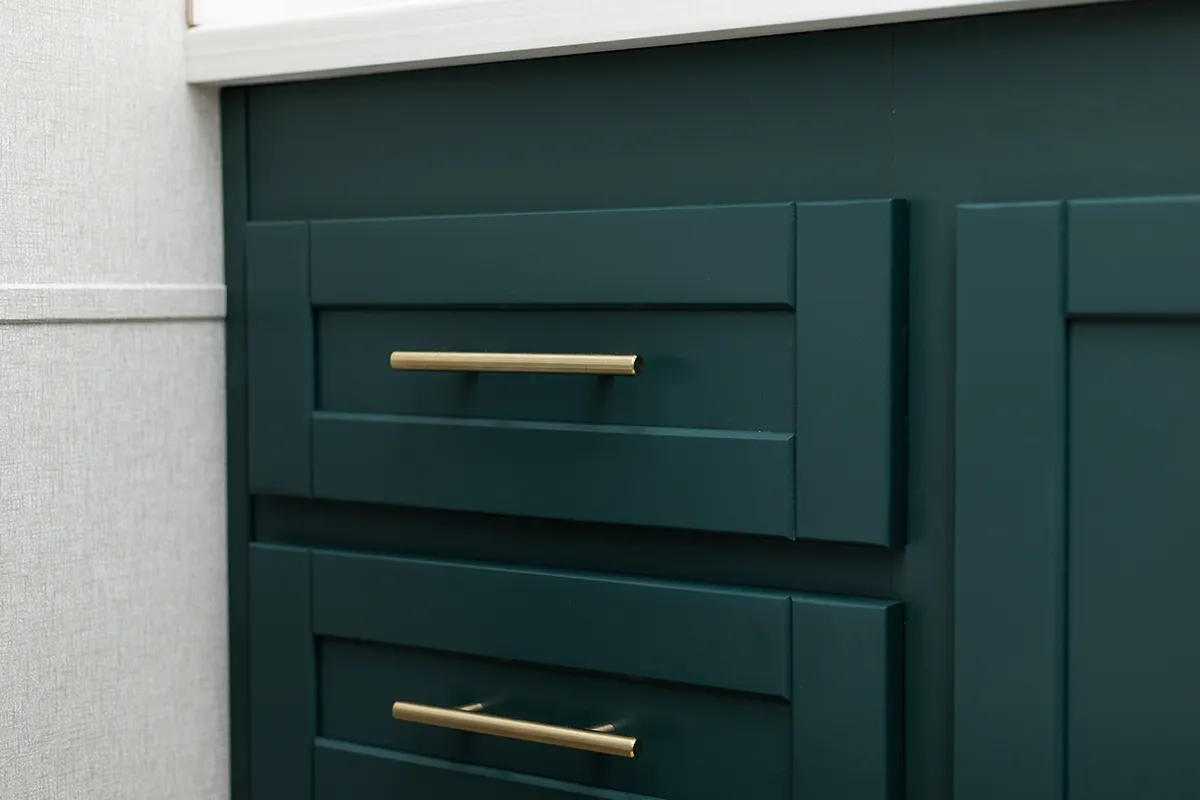 Hardware and Lighting
With 3 finishes to choose from, Kropf's hardware will suit any aesthetic. Choose matching lighting to create continuity or choose a contrasting fixture finish for that modern, mixed-metal look.
---
Roofing Options
All Kropf Park Models are built with residential, high durability, 40-year warrantee shingles. For additional visual impact, premium metal roofing is a terrific upgrade option.