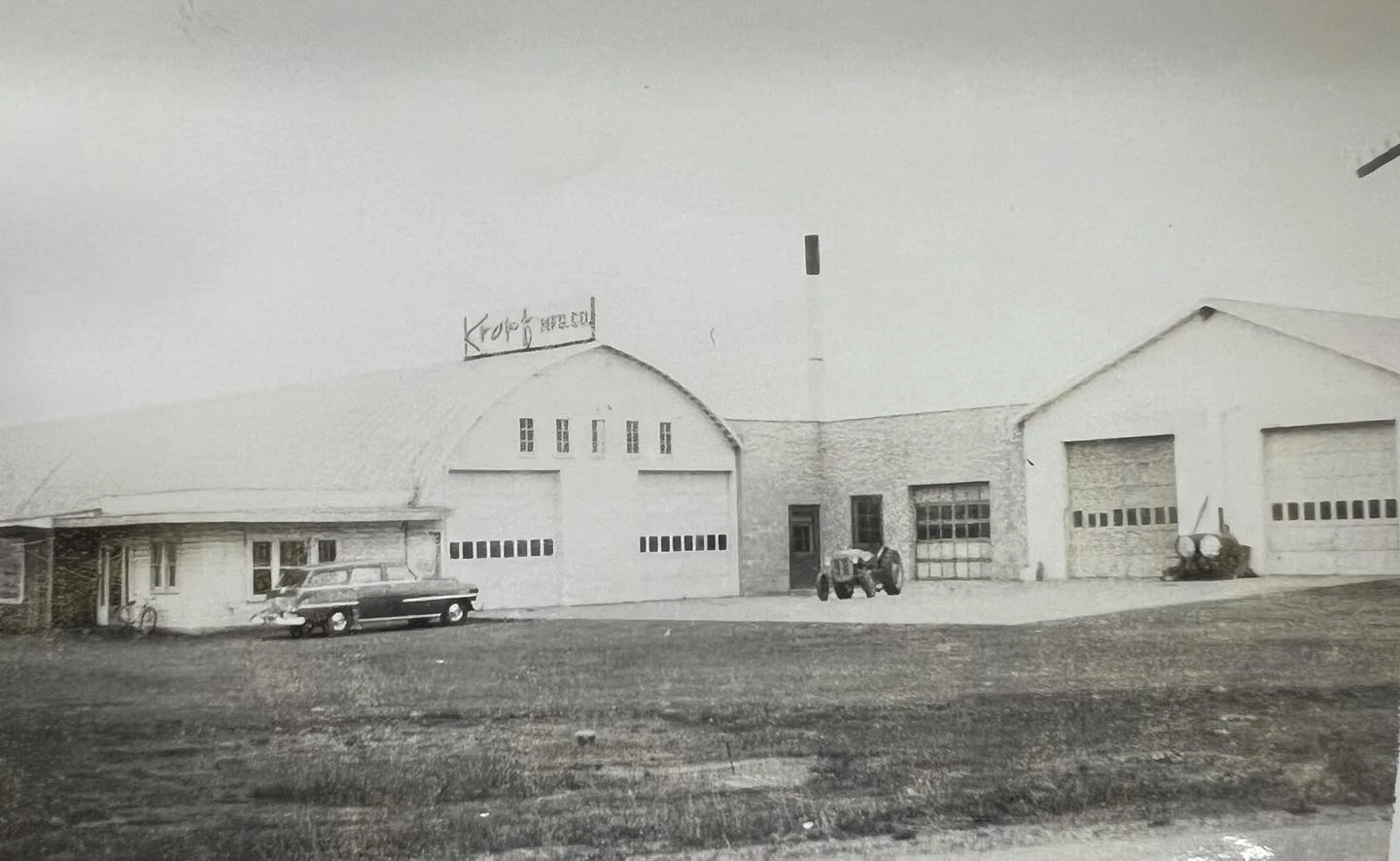 Our Story
Emblem of excellence since 1946.
Our Founder
In 1946, Solomon Kropf was a building contractor living in Northern Indiana who loved camping. When Solomon decided it was time to take his wife and 4 children on a post-war vacation, he figured he would like to buy a trailer for the trip. After searching a local lot, Solomon had a hard time stomaching such a high price tag for mediocre quality; so, he decided to build his own. He bought a frame, built walls out of Masonite, stretched canvas over the roof, and coated it for waterproofing. Sol was so proud of his trailer that he set it by the road for neighbors to see until it was time to leave for vacation. As luck would have it, a dealer from Michigan happened by the family farm to ask if he could purchase their trailer. Once he found that Solomon had built it himself, he let Solomon know he would sell as many trailers as Sol could manufacture. Without ever intending to, Sol had just found a new career and his family's vacation was going to have to wait.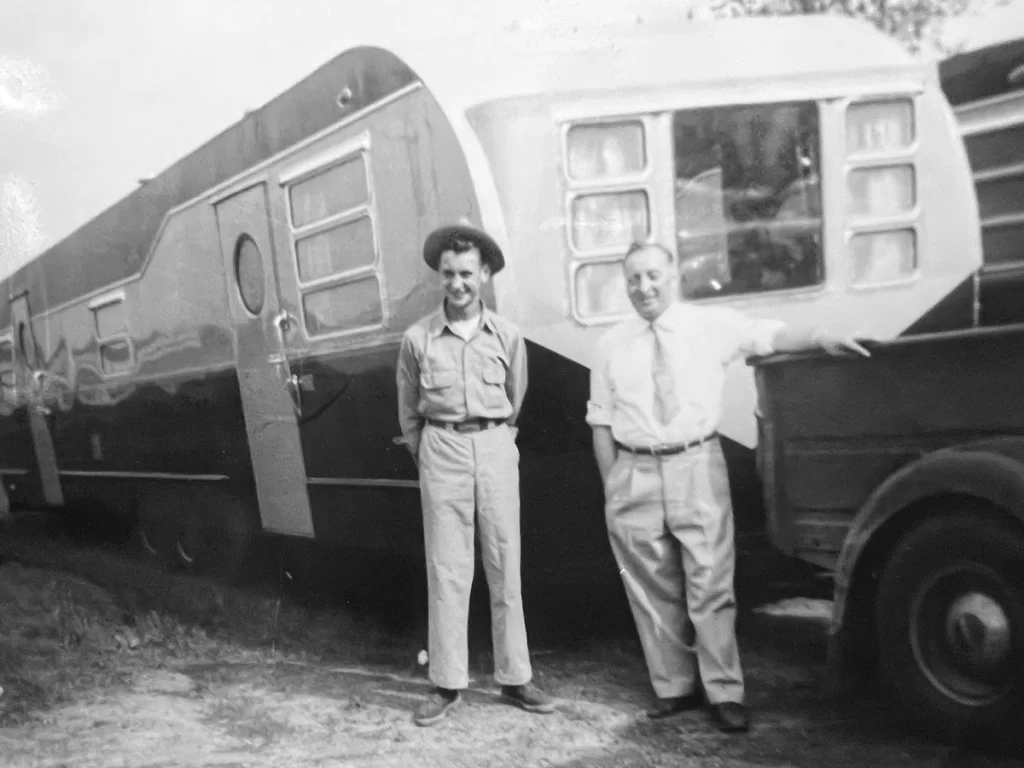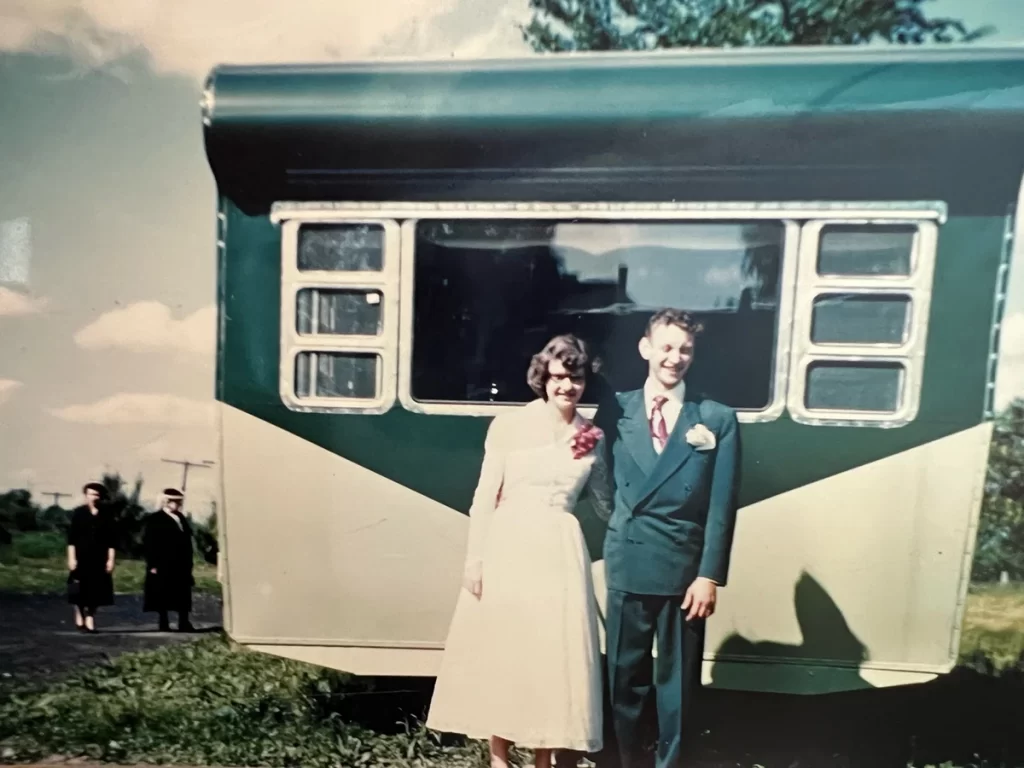 Solomon immediately got to work. After 3 short years of building, he was ready for an expansion. In 1949, Sol and wife Sylvia purchased a farm North of Goshen, Indiana that became home for their family and his business. What was once a dairy barn, was given an addition and a makeover in order to become Solomon's new production facility. In 1952, Solomon's son Robert (long since promoted from his initial floor sweeping duties) married Dorothy Simmons. The newlywed couple were the recipients of a spectacular gift; "In 1952, my father built the first 10-wide ever produced, and it was our wedding present. It was the largest thing you had ever seen." That mobile home was Bob and Dorothy Kropf's first home together and the first Eldorado ever produced.
The mid 50s brought bigger trailers (later known as Recreational Vehicles) and by the 1960s, Kropf Manufacturing concentrated on high-end, custom mobile homes and modulars. Business was not without its difficulties. On January 19, 1962, a massive fire destroyed much of the Kropf Production Facility. Solomon was injured on the scene during the fire and his business losses were great, "At first I thought I would give up the business, but after thinking it over, I have decided to rebuild the plant as fast as possible, and resume operations here." Within a few months, Kropf was able to continue production at a rented facility and within a year, the new building was expanded and operational.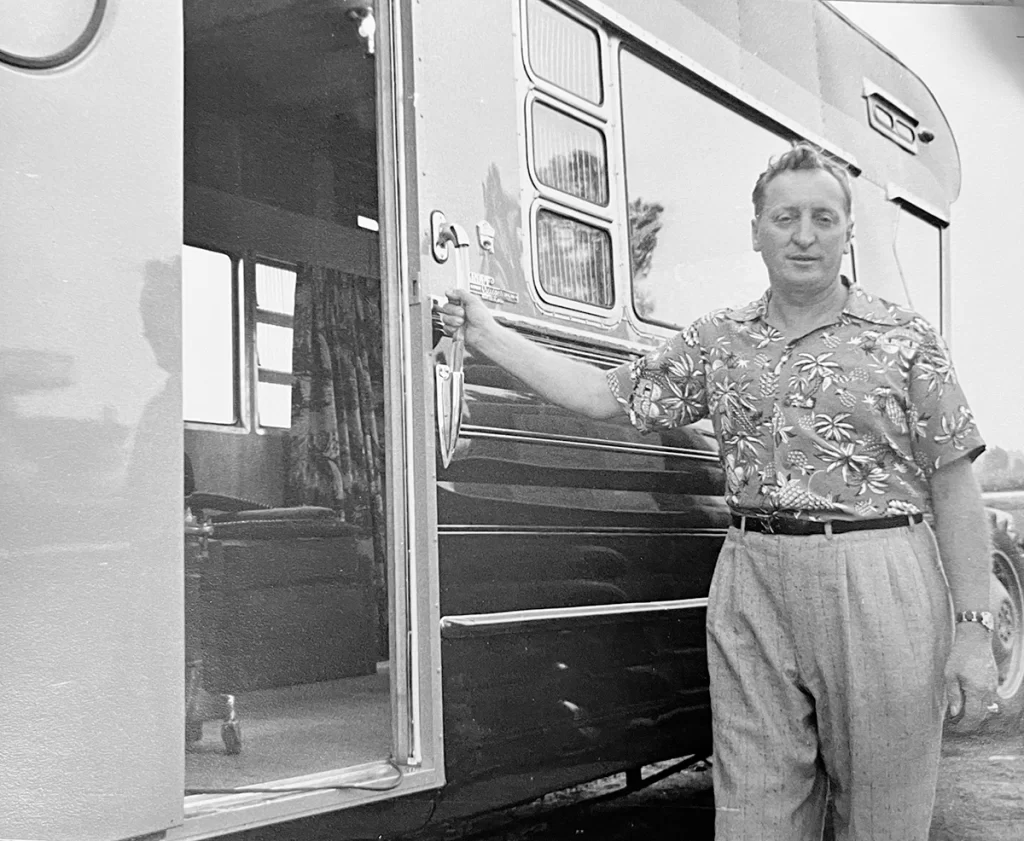 Rebuilding after a devastating fire, meeting demands in an ever-changing market, keeping up with quality construction on a customized basis, and remaining true to their innovative roots kept Kropf family members and employees plenty busy. Handling these challenges gave the reassurance necessary to seize another opportunity; Sol was ready to expand. In 1964, Sol's second son, Vernon, was sent to oversee the establishment of Kropf's first retail sales lot in Sarasota, Florida. By the mid-1970s, in addition to mobile homes and RV sales, the Florida lot saw the introduction of a new "recreational park trailer" market. This new category of Park Model RVs was blending what Kropf had been doing all along. It was a perfect opportunity for Kropf to begin manufacturing their own brand of Park Model RVs out of the same Goshen location that had started as a Dairy Barn in 1949.
Second Generation
Following Solomon's 1976 retirement, sons Robert (Bob) and Vernon (Vern) became the new owners. While Vern oversaw the Florida retail lot, Bob oversaw the manufacturing in Indiana. Their brother Charlie took care of Engineering and Design while their brother-in-law Sam, husband to Sol's daughter Marilyn, was Kropf's Purchasing Agent. Bob's wife Dorothy had joined the team by this time and was an integral part of the business. Each of Bob & Dorothy's 4 children took turns working in the office or on the production floor while Vern's 2 daughters helped at the Florida sales lot. Shortly after graduation, Bob's son, Donald, joined the team full time as Plant Manager. In 1985, Bob's son-in-law, Curt Yoder, joined the team as Sales Manager.
Increased demands in the park model market prompted the suspension of mobile homes and modulars in Kropf production and the final mobile home came off line in 1981. After a few years of diversifying with travel trailers and fifth wheels, the focus had shifted completely to park models. Despite all the changes the '80s brought to Kropf, family remained the constant. For 22 years, a healthy family business, a quality product, and creating unity among an entire industry were Bob's focus. During this busy season of growth, he followed in his Father's footsteps of leadership by serving on the boards of Indiana Manufactured Housing Association, Recreational Vehicle Indiana Council, and even helped found Recreational Park Trailer Industry Association.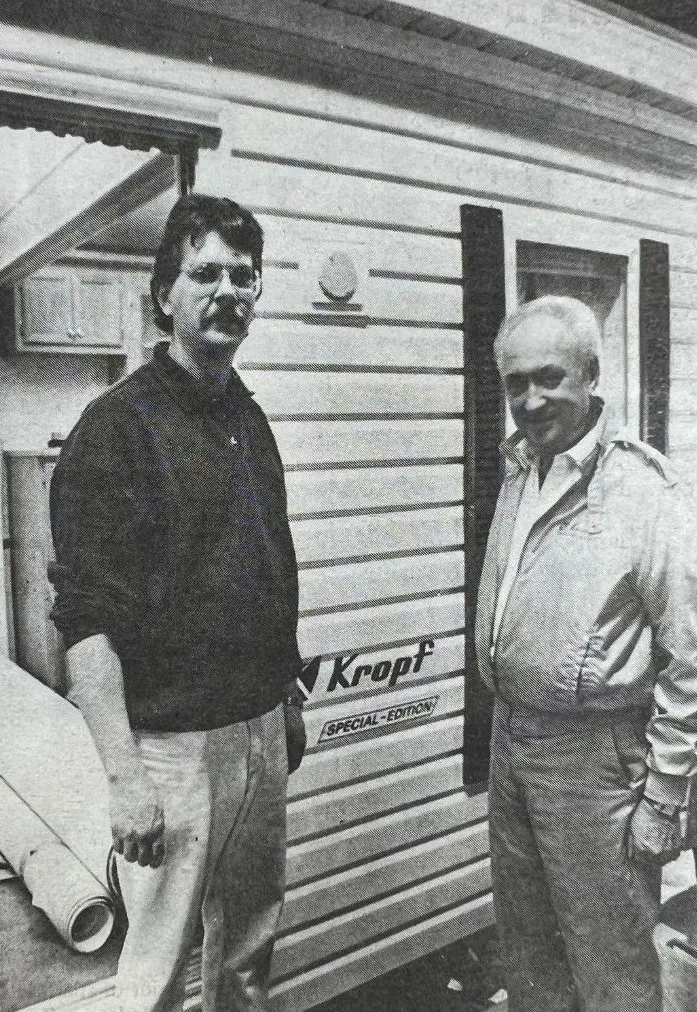 Third Generation
In 1998, Kropf Manufacturing was officially purchased by Donald Kropf and Curt Yoder and given the new name of Kropf Industries. Don and Curt were at the helm for nearly 10 years when serious economic downturn hit the entire country and the ramifications were felt deeply throughout the RV community. Though Kropf was not immune from this recession, they took pride in the way they cared for their employees. Family extended beyond those who bore the Kropf last name. Each employee was valued and lay-offs were avoided. Kropf, once again, found a way to flourish amid adversity.
Fine tuning a quality product and expanding their reach were among the many accomplishments of Don and Curt. Through it all, they remained true to their founder's motto of "If you do it, do it right. If your name is on it, make it right." In 2021, Curt retired from Kropf Industries to spend more time with his wife, children, and grandchildren.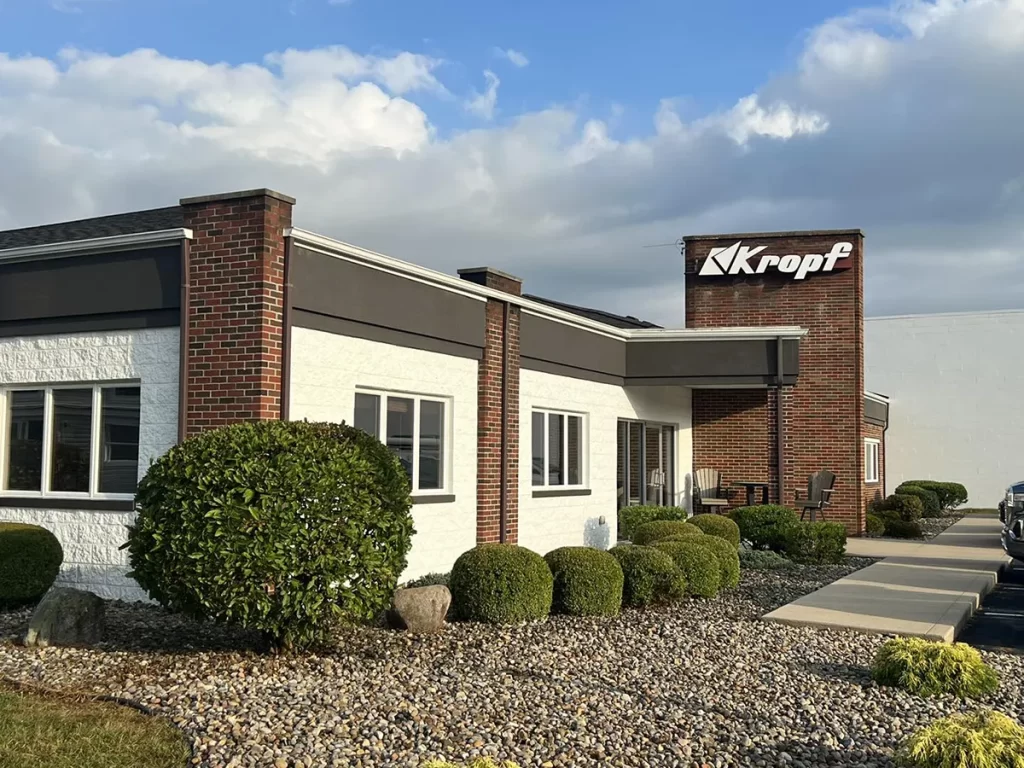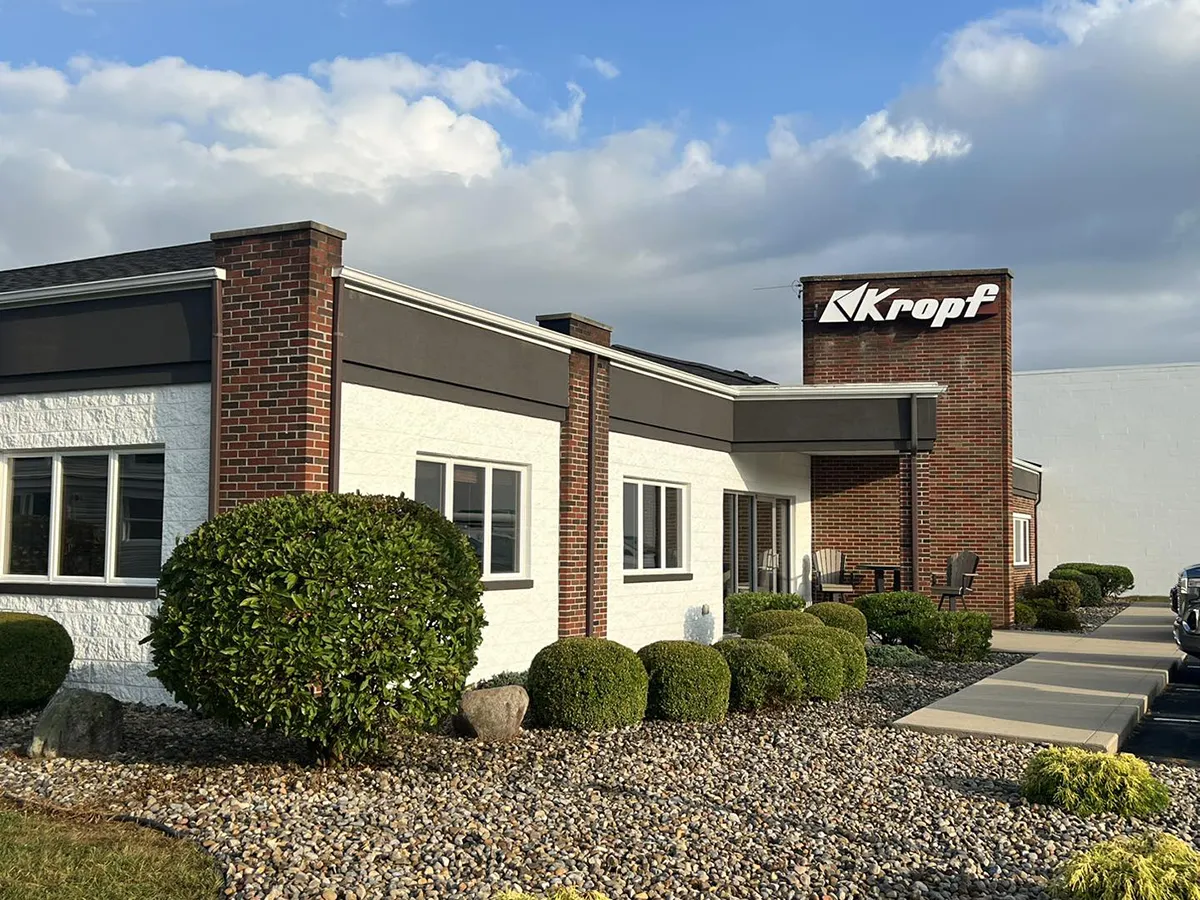 Fourth Generation
Solomon's great grandson, Trevor Kropf, joined his father, Don, in 2010. Trevor learned the ins and outs of the company while utilizing his accounting degree at Kropf until settling into his role as General Manager in 2021. Another great grandson, Brian Wogoman, joined the team 4 years later. Brian's engineering experience and years in the RV industry enable him to fill multiple roles at Kropf as Director of Product Development/Engineering.
It almost sounds sad when we say Solomon's wife and children never embarked on that initially planned vacation, but we know the story ends with a much bigger picture. His decision set up the next 3 generations (and counting) for one heck of a ride. We are certain Sol would be proud of his family as they continue to honor his legacy of innovation, strong work-ethic, and quality craftsmanship that is now Kropf Industries.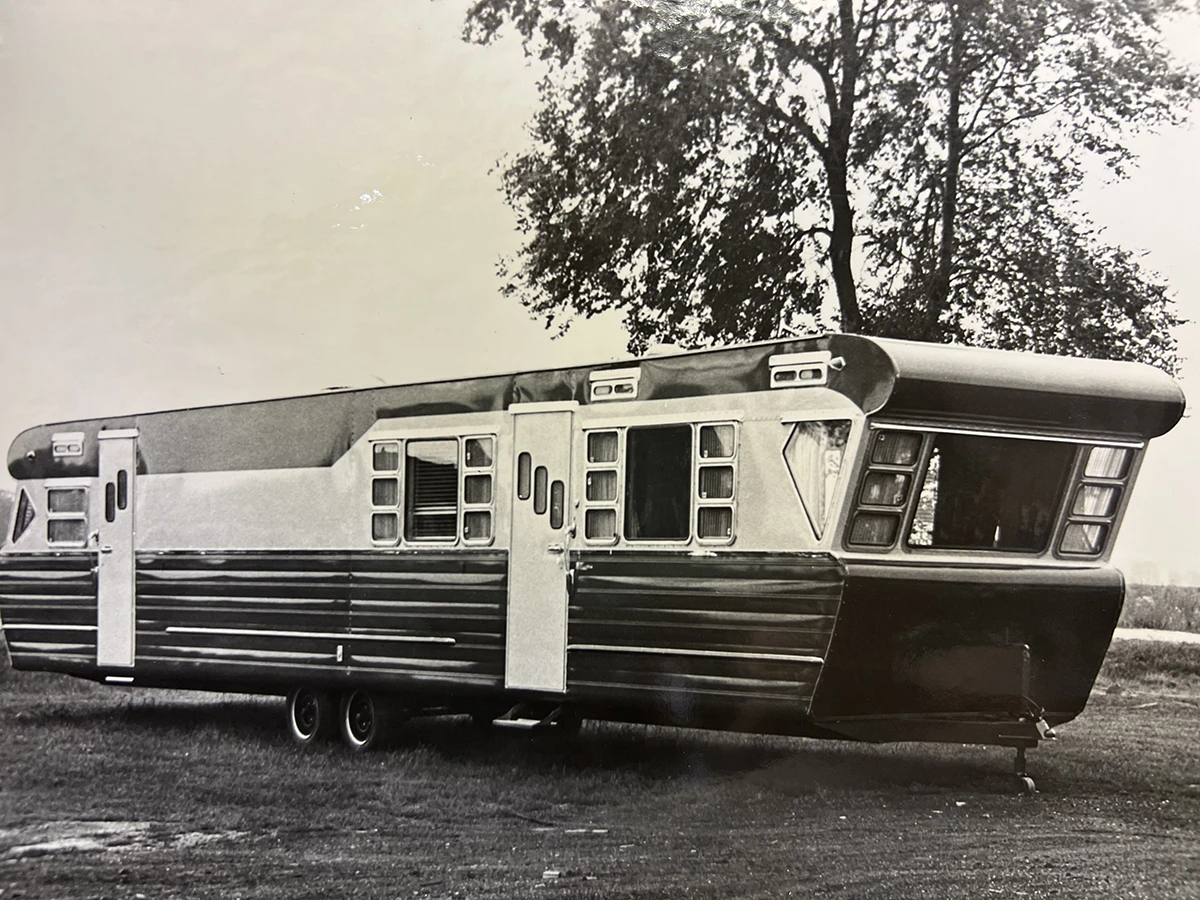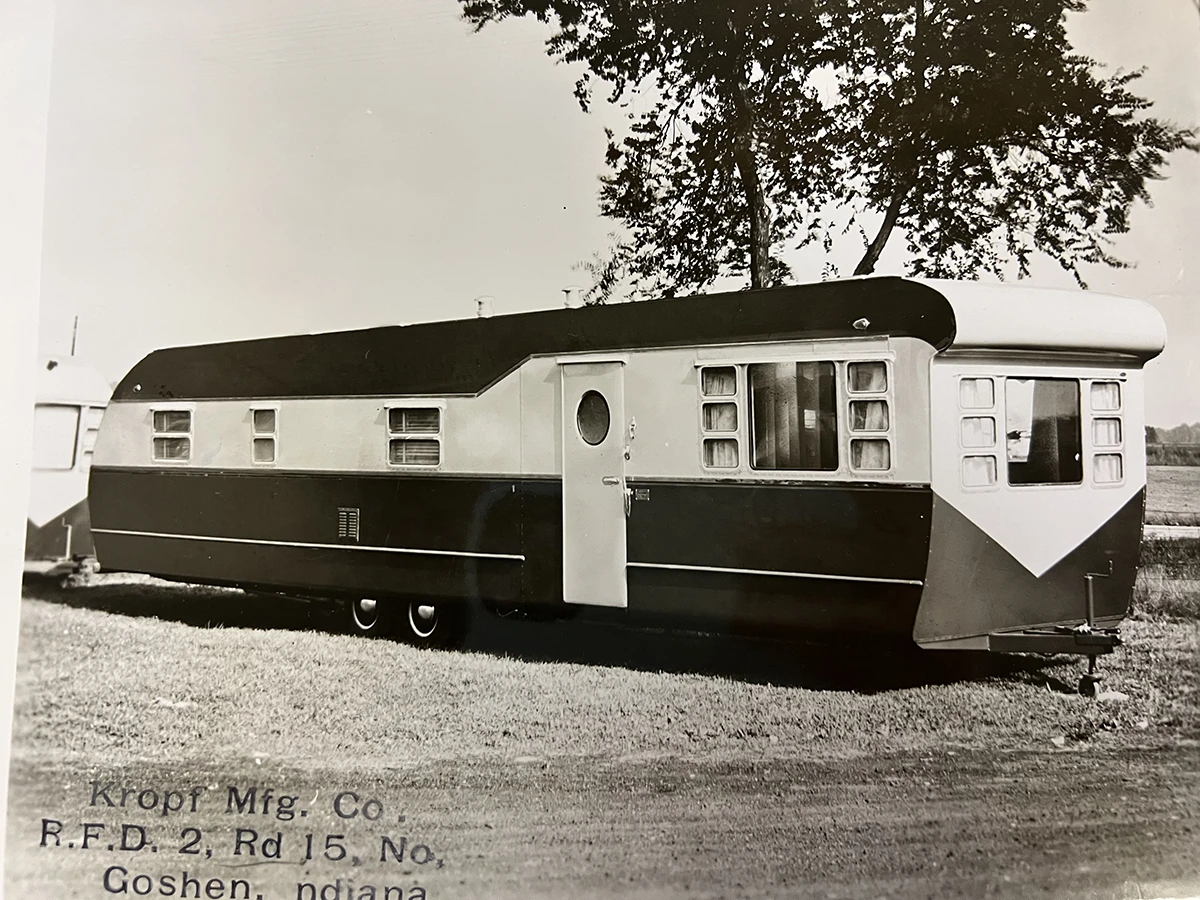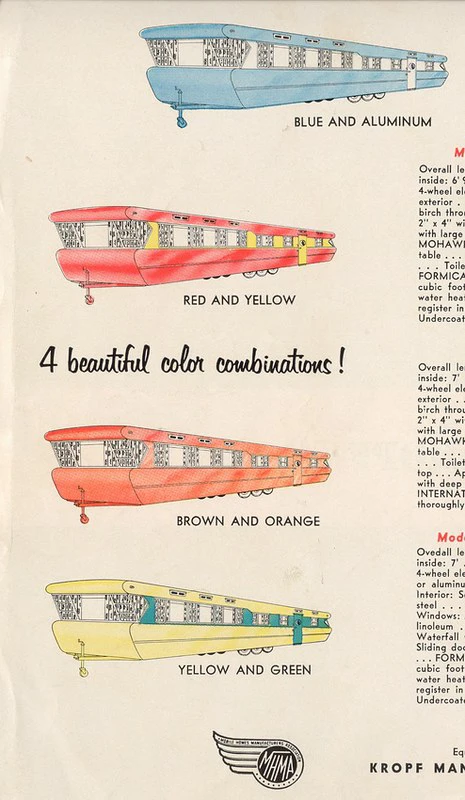 Kropf-Story-color-combinations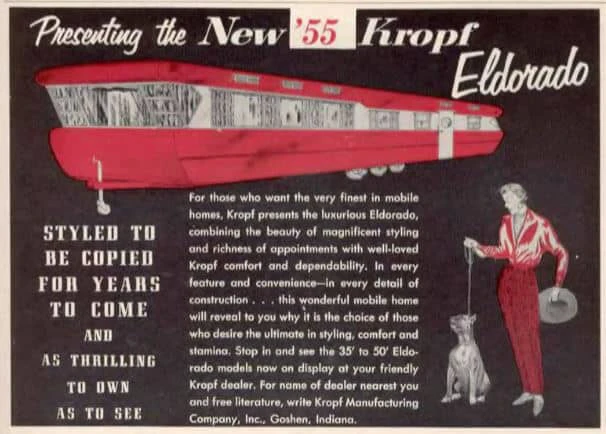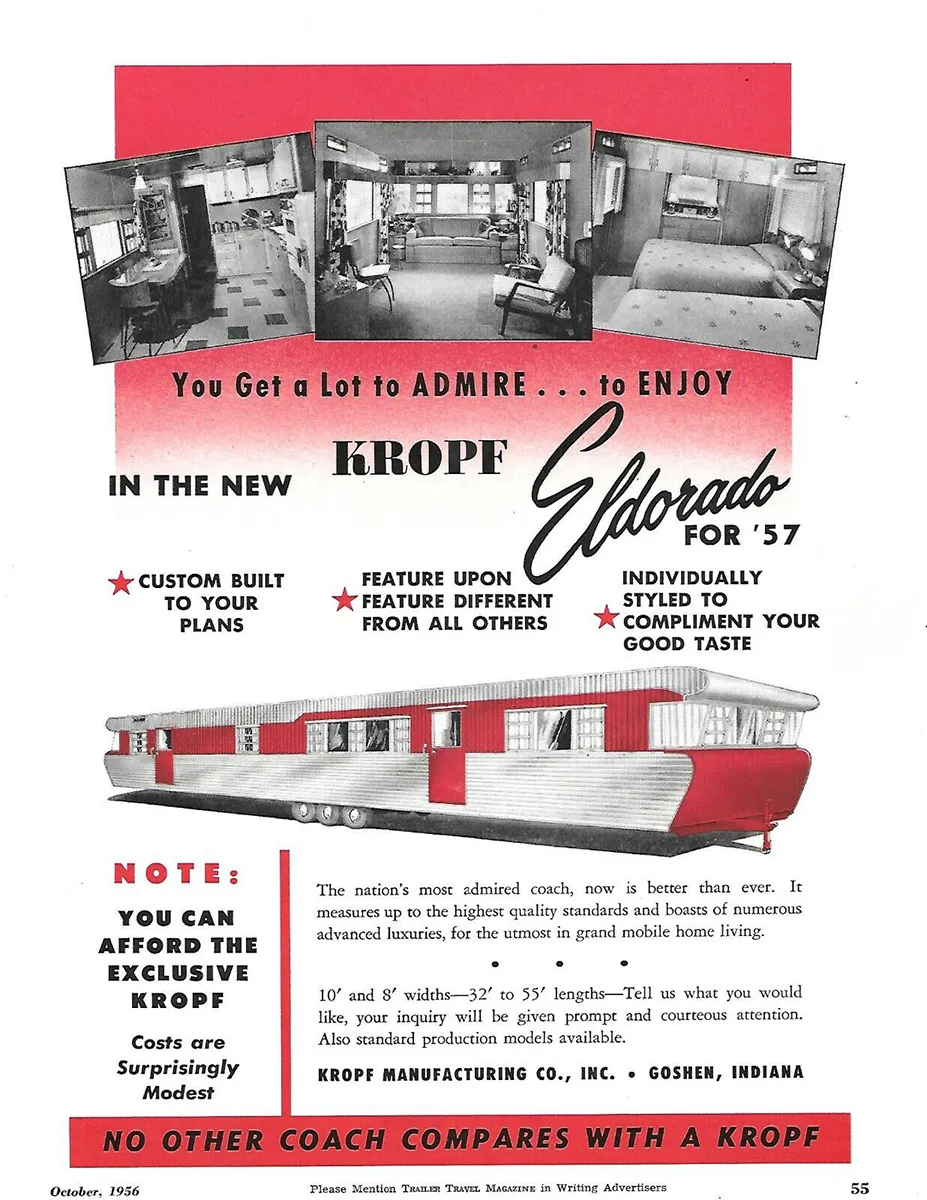 Kropf-Story-1956-print-ad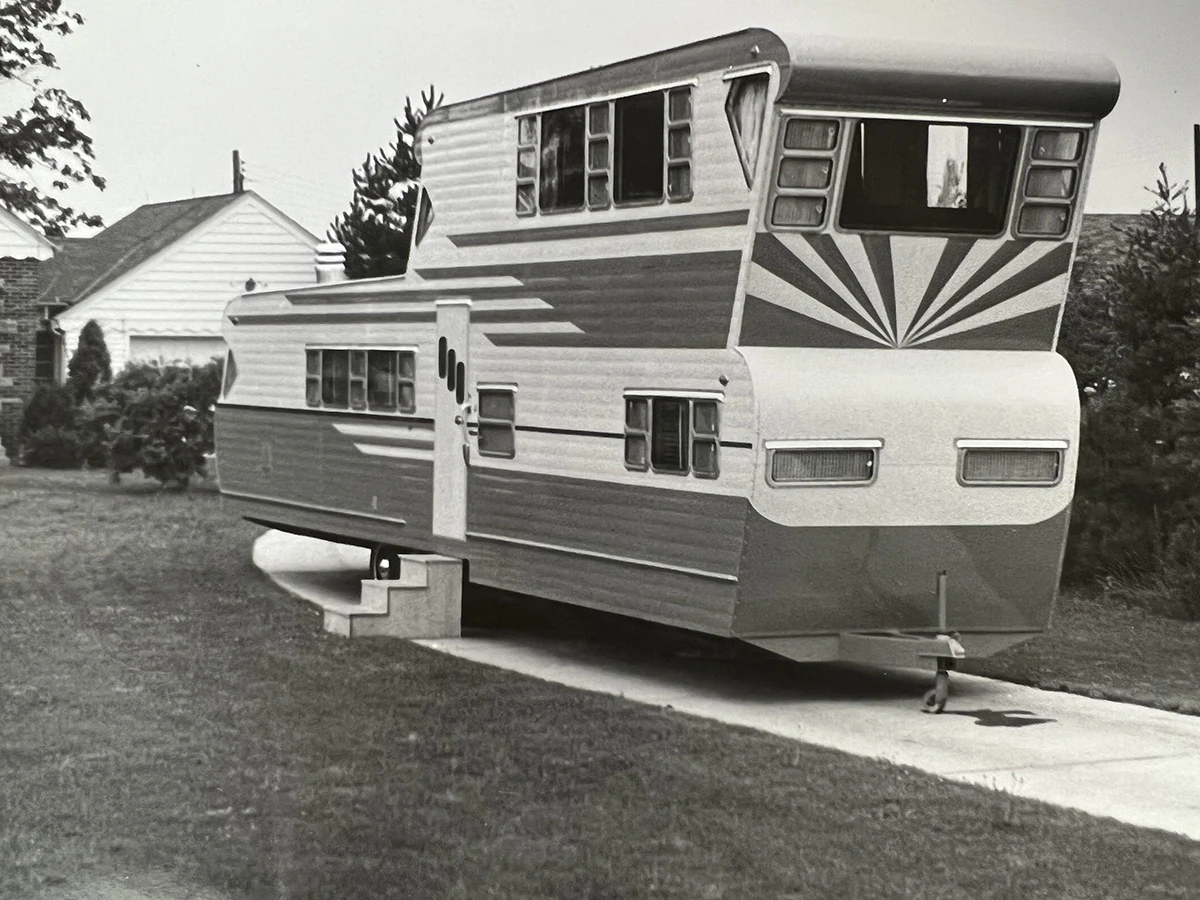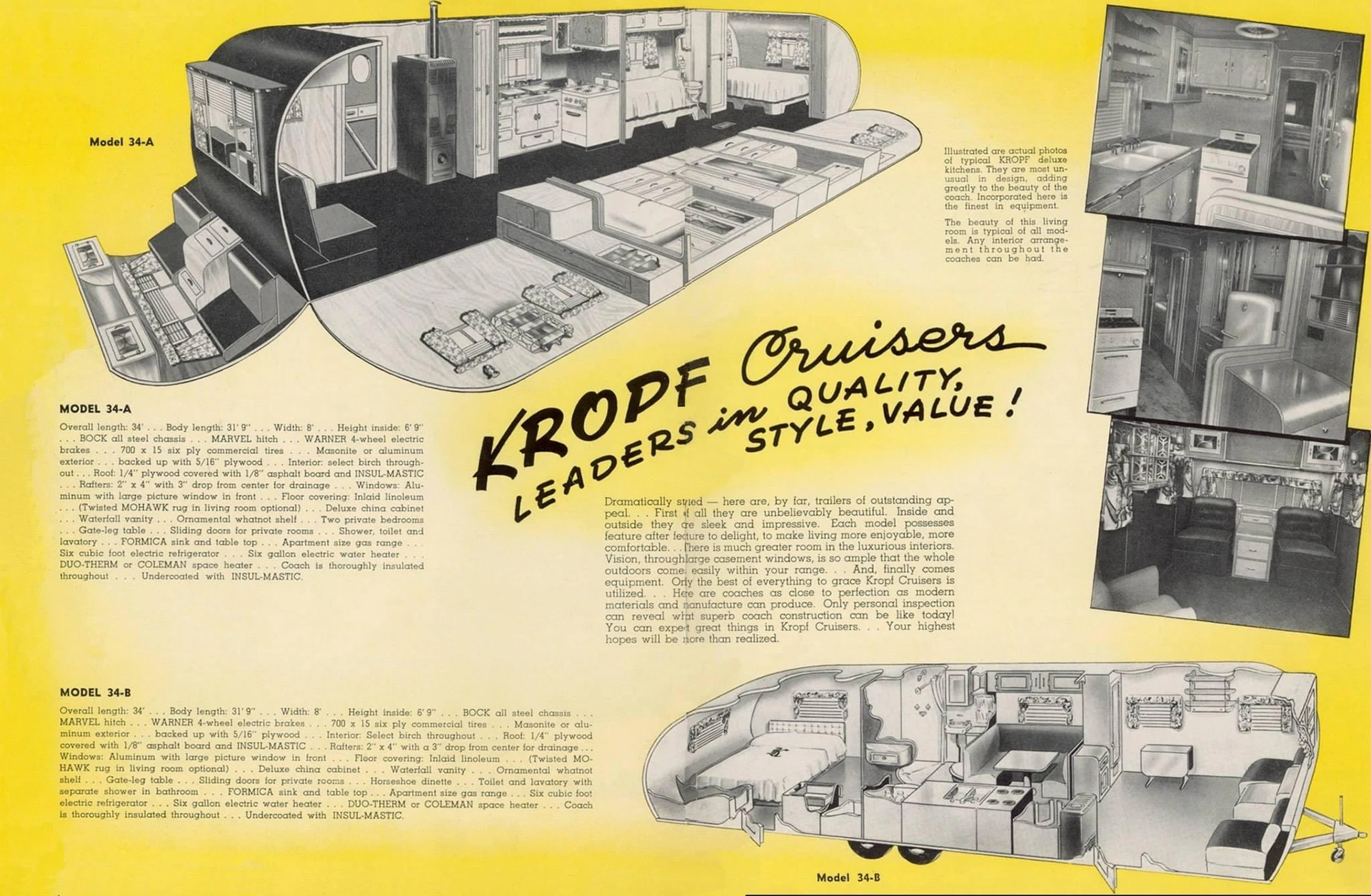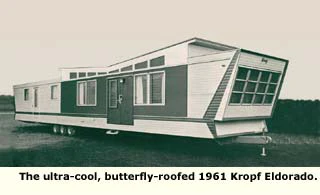 Kropf-Story-butterfly-roof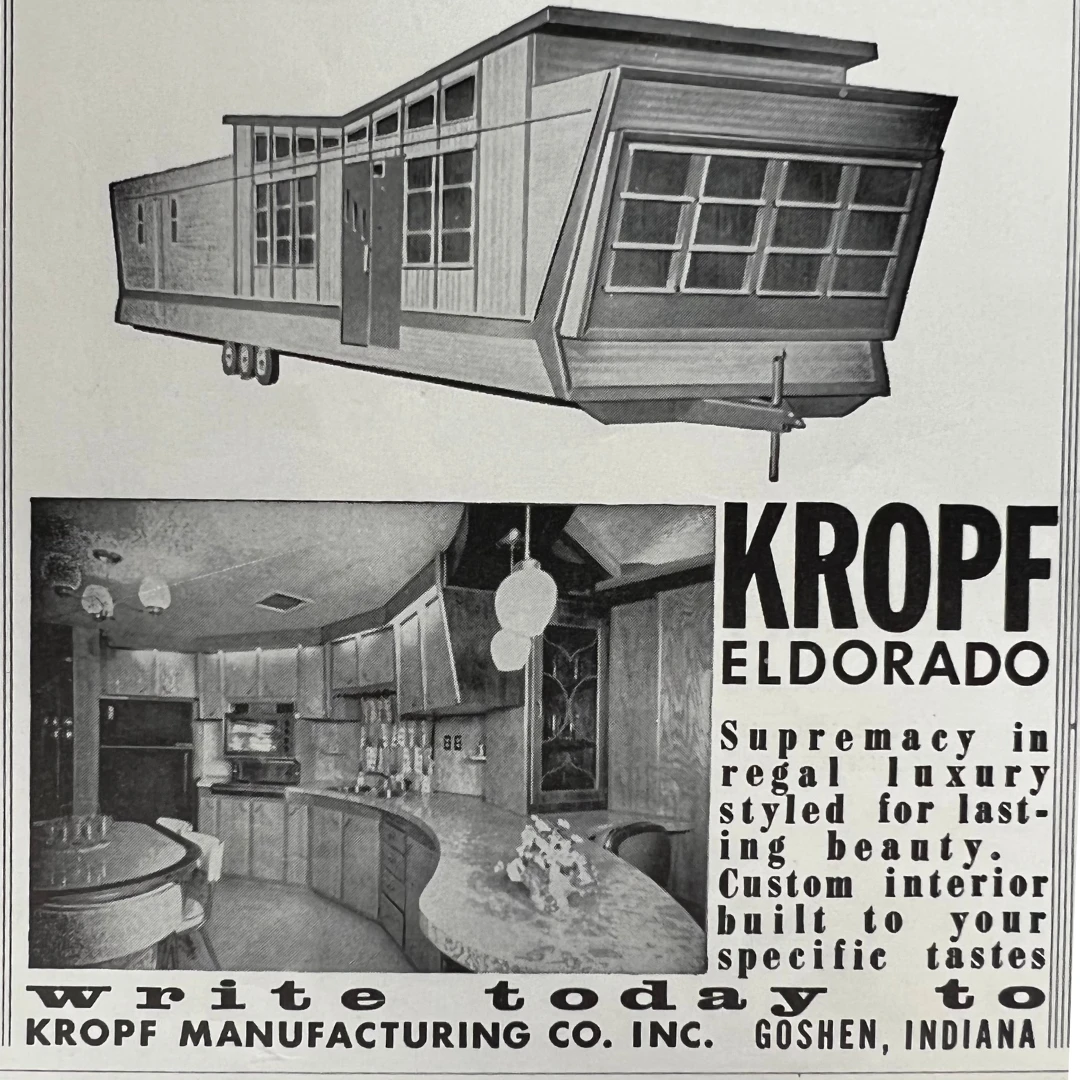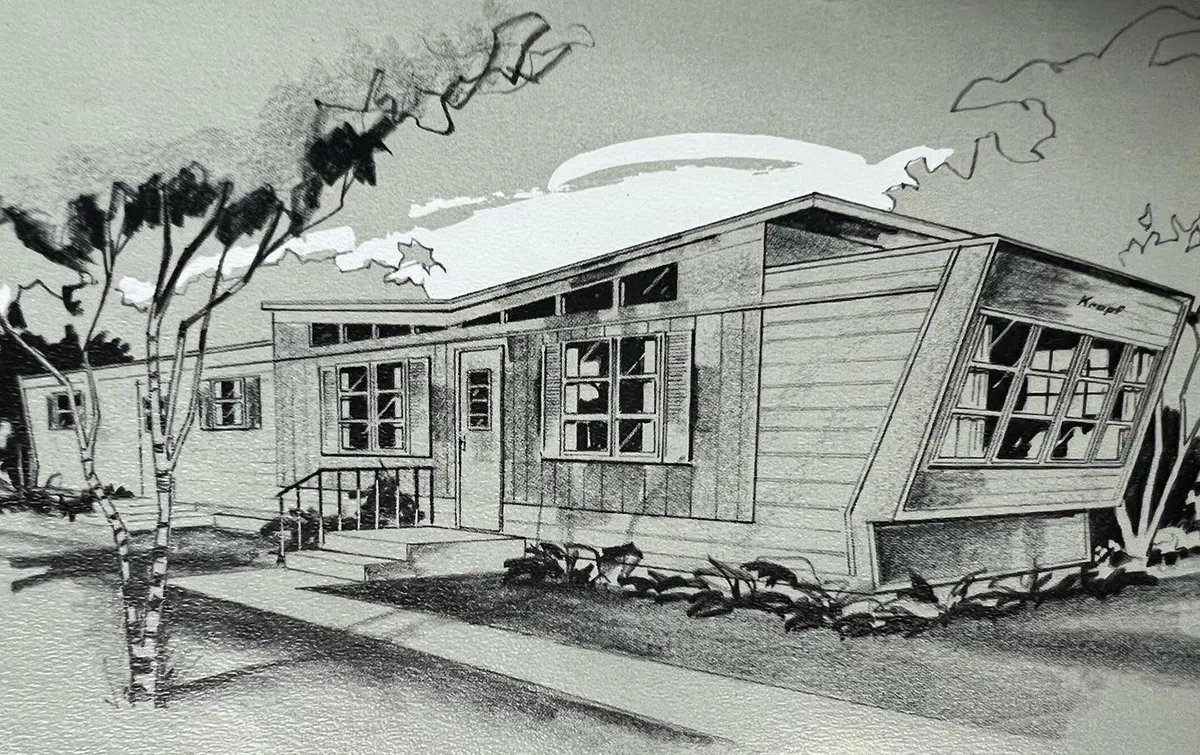 Kropf-Story-306304081_6222207157796360_4982191186960565505_n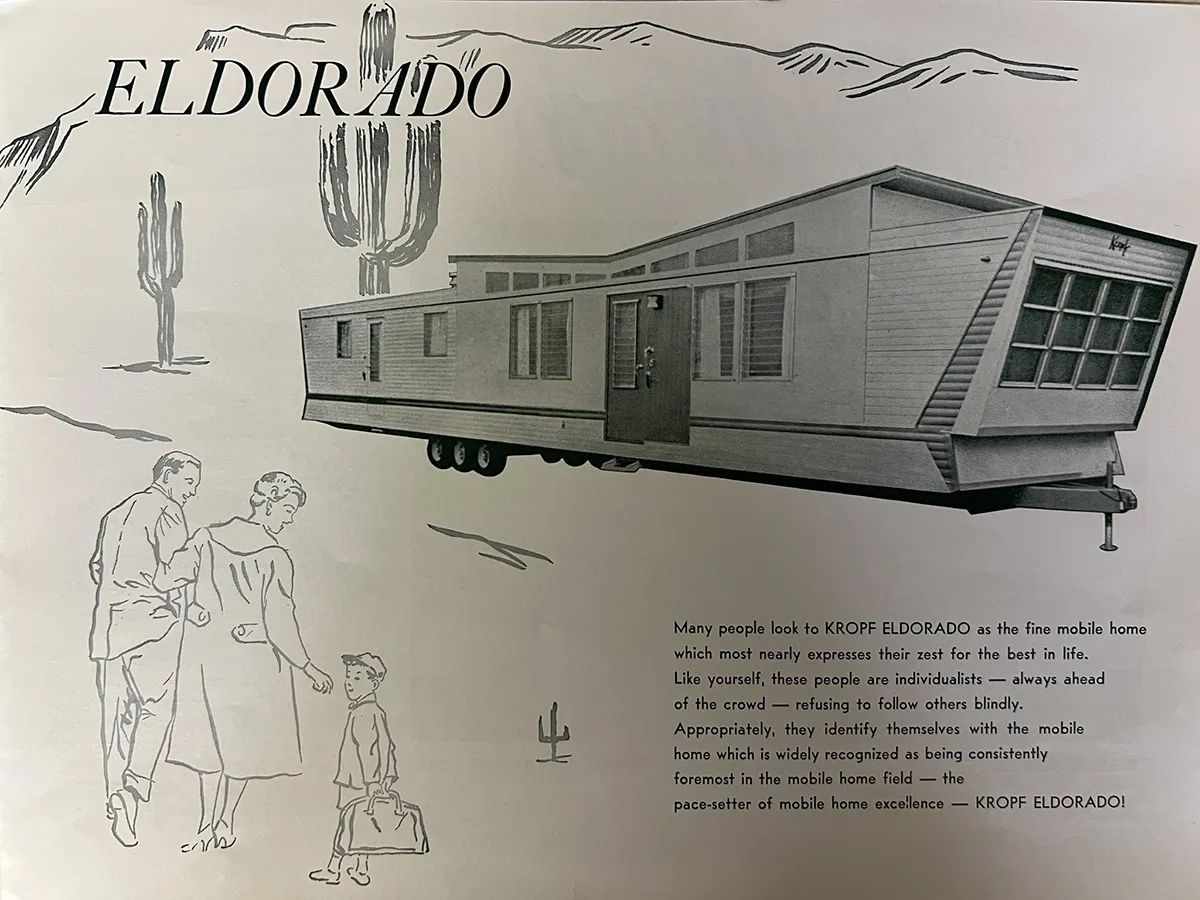 Kropf-Story-305276753_6222236131126796_522271709502984350_n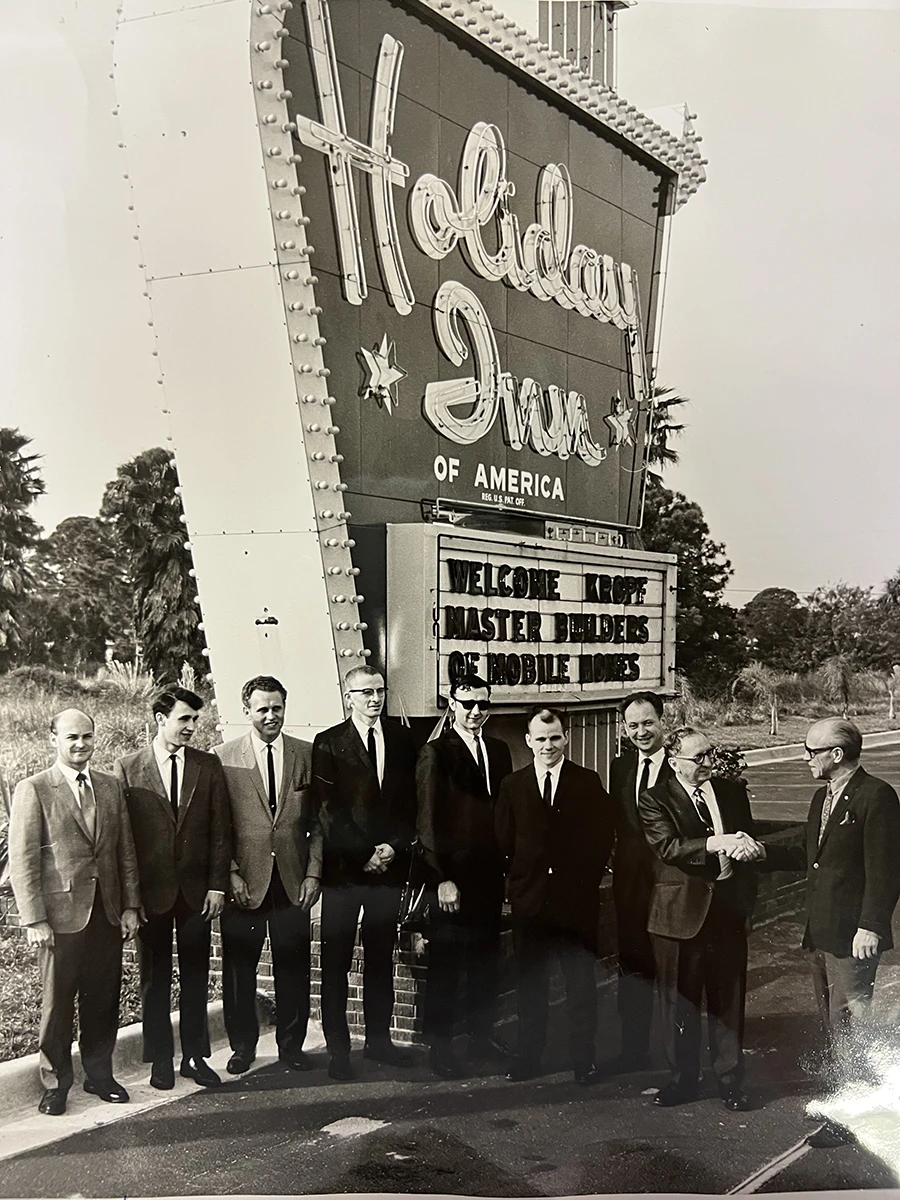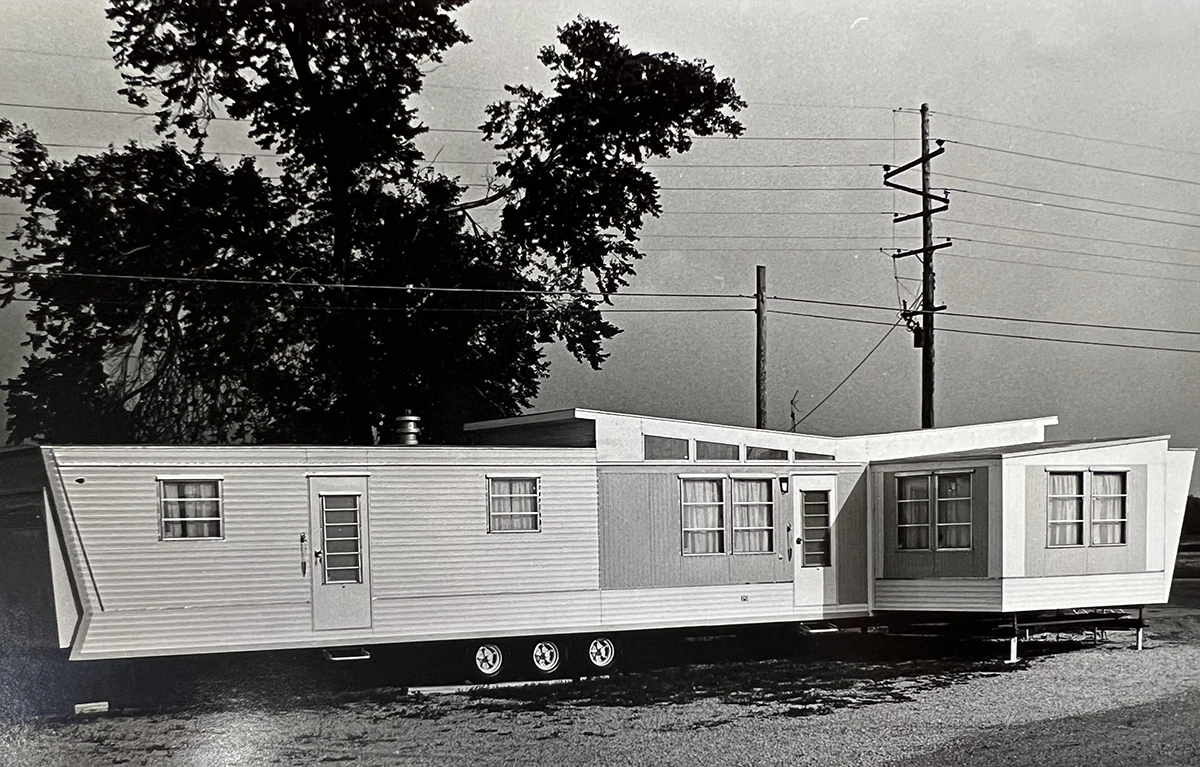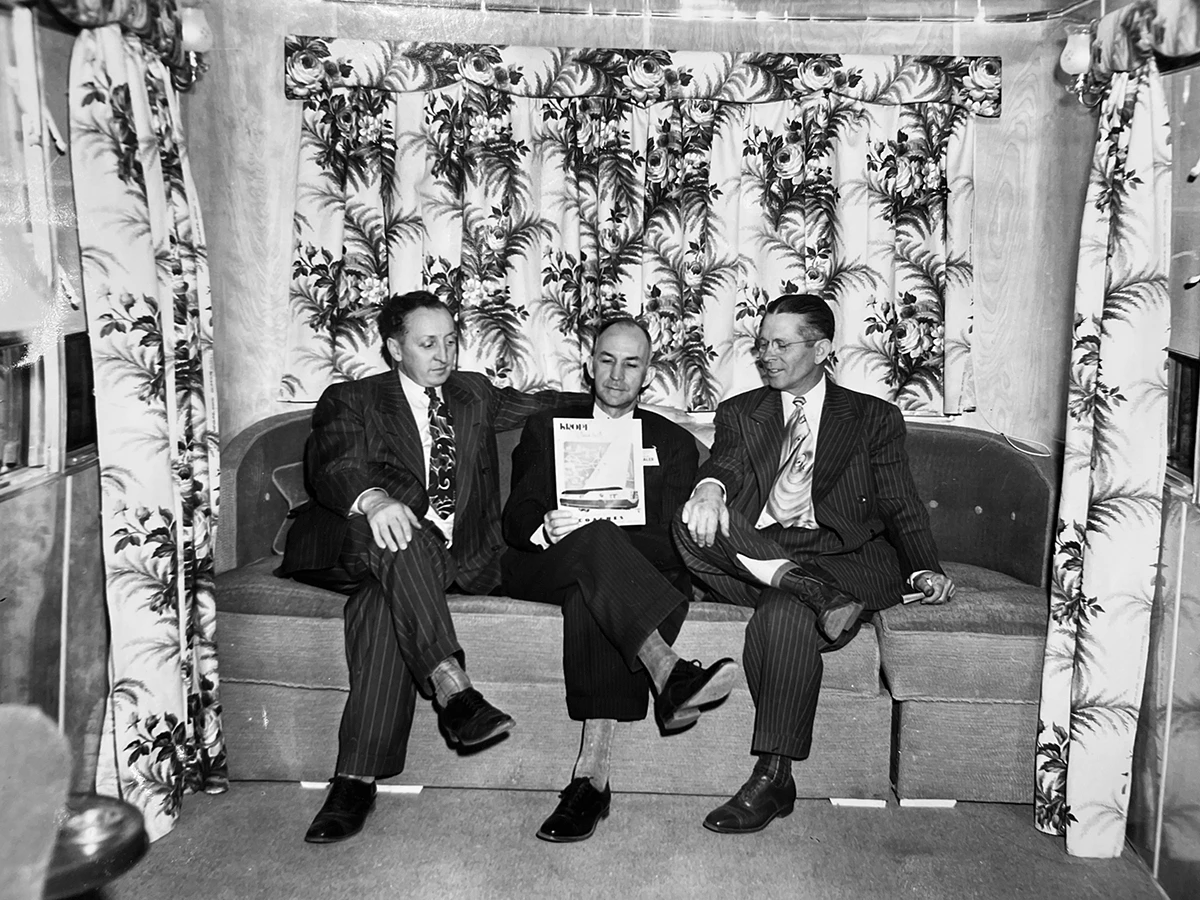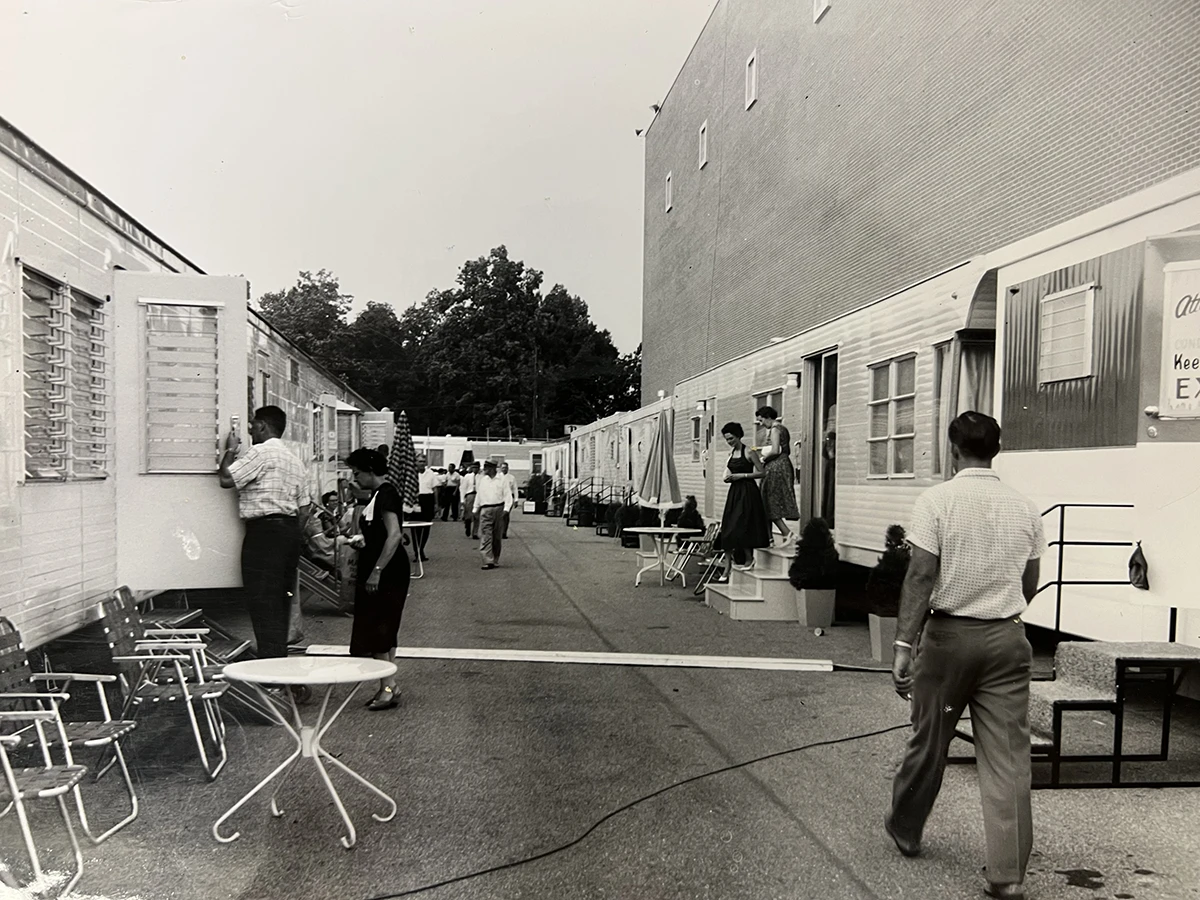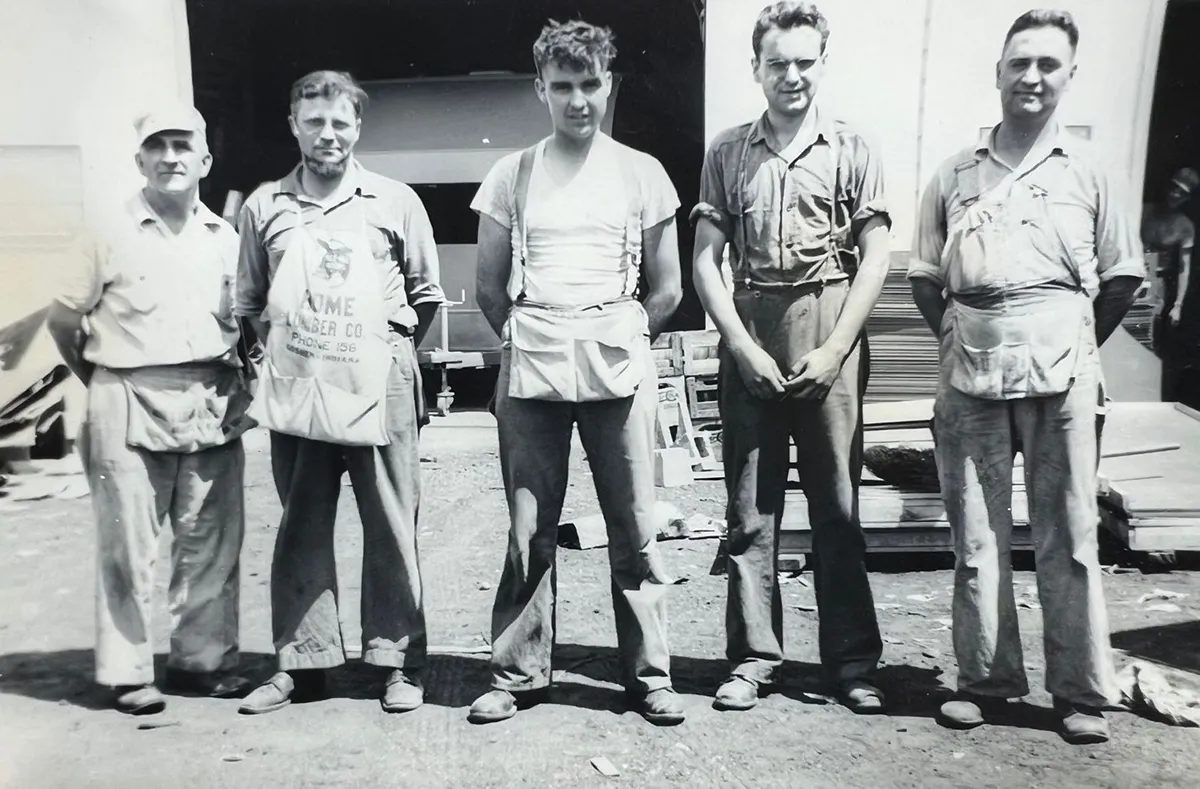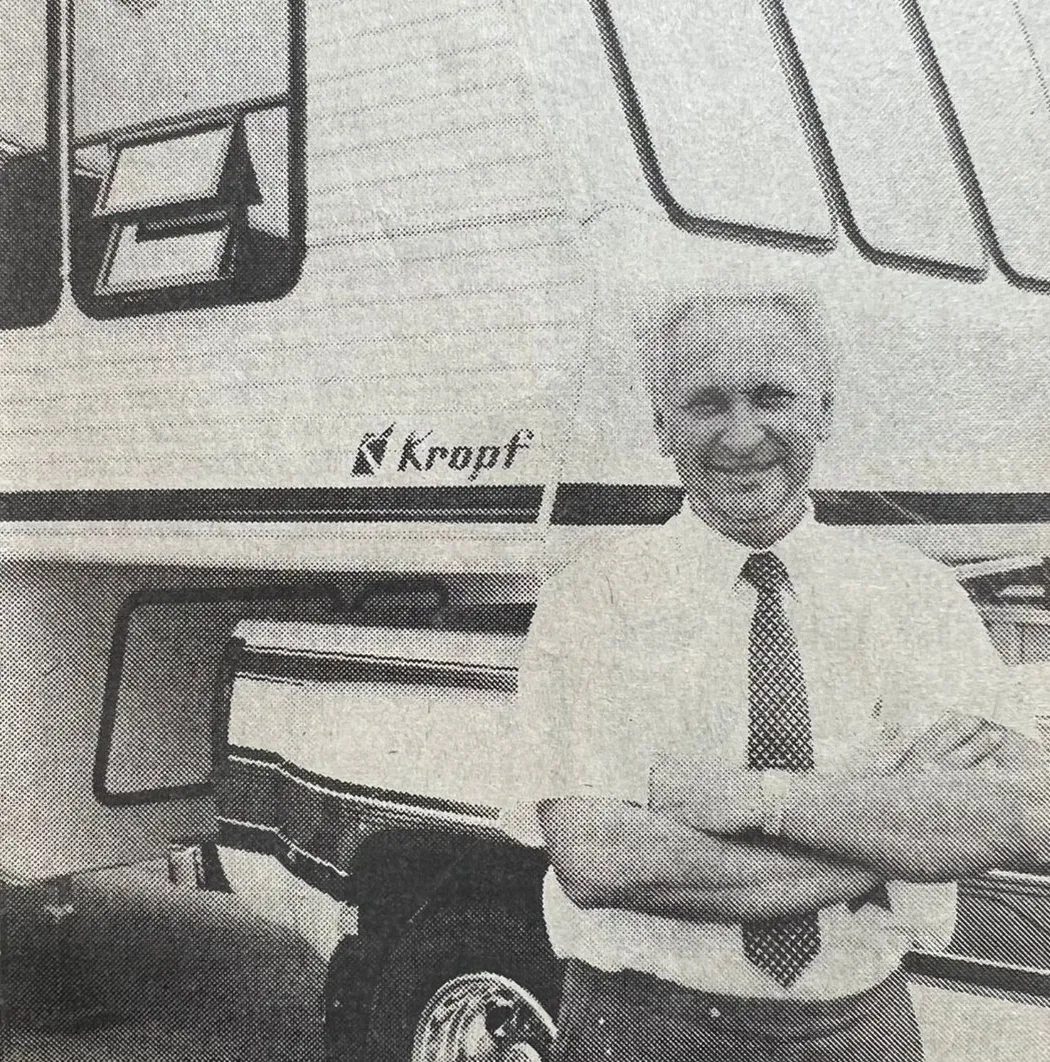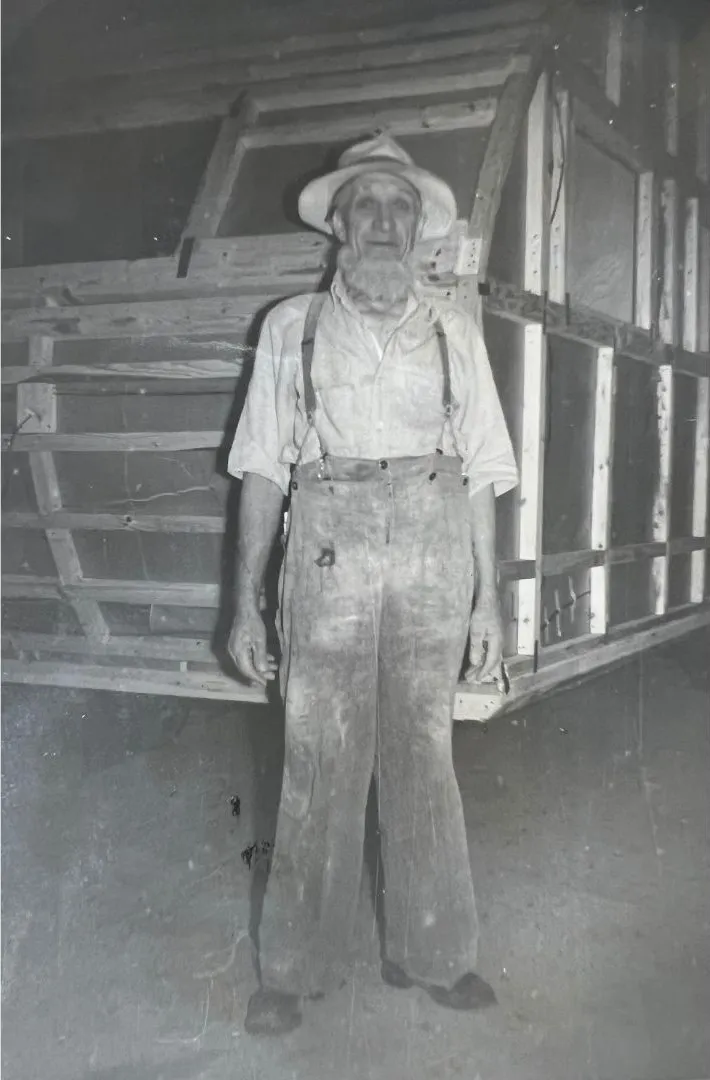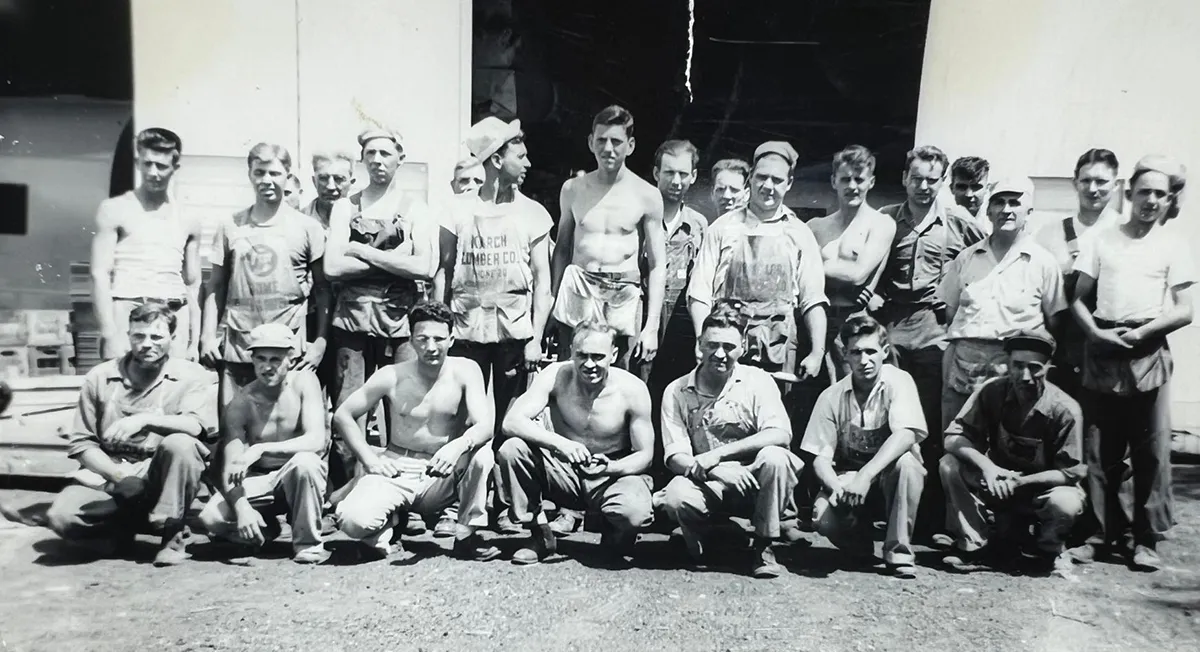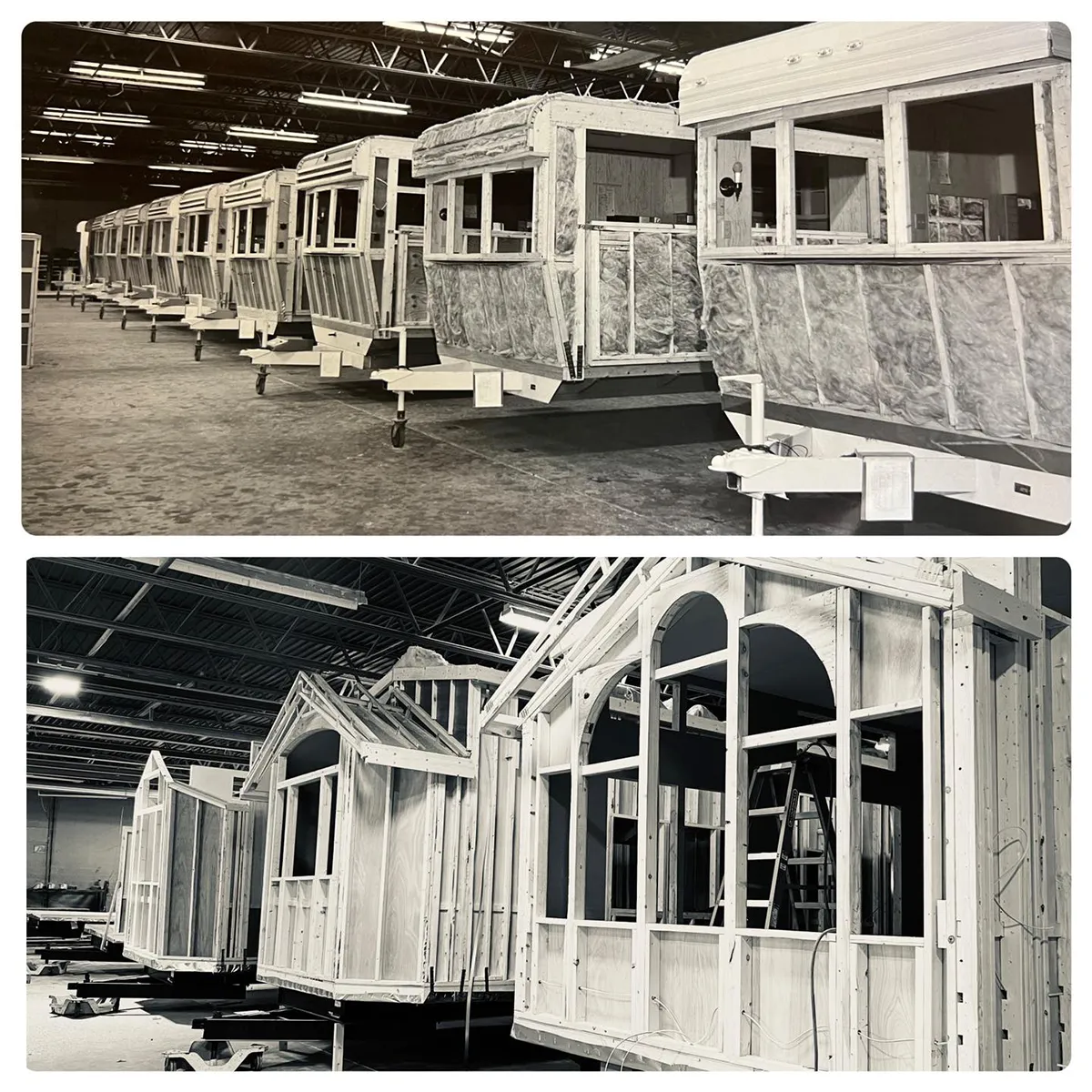 Kropf-Story-307118800_610935313863619_7310323949664854100_n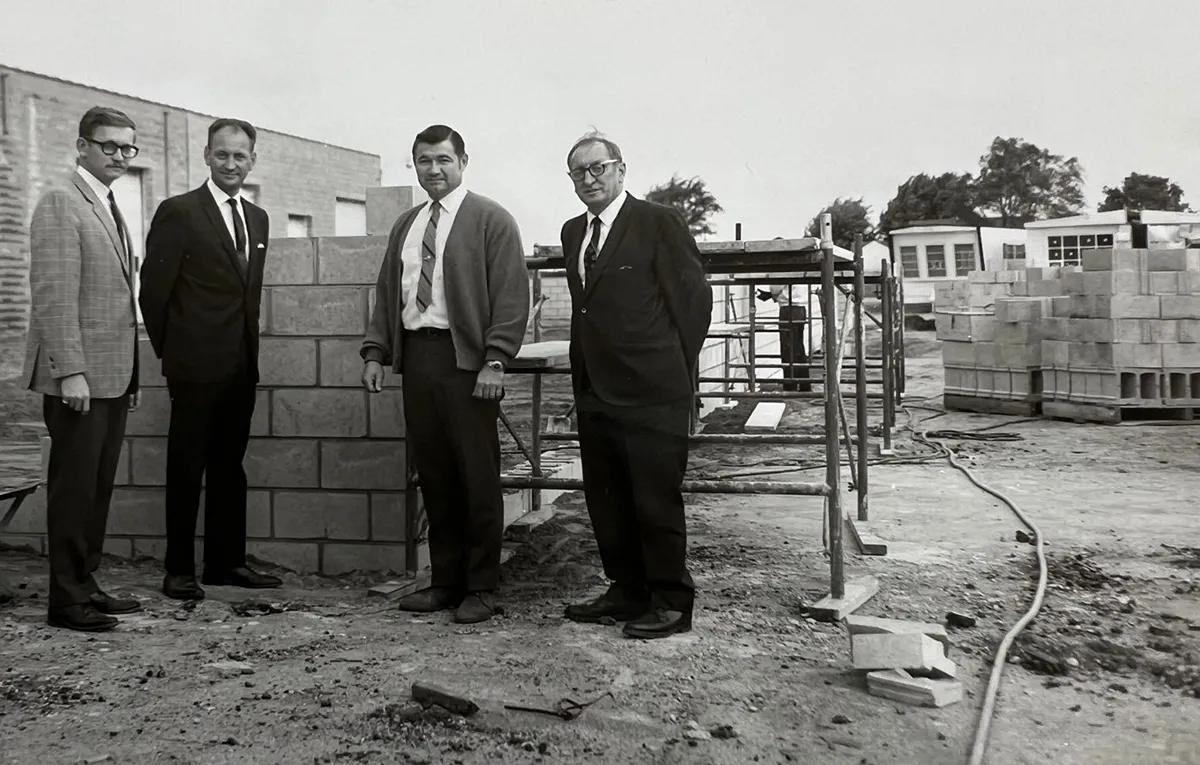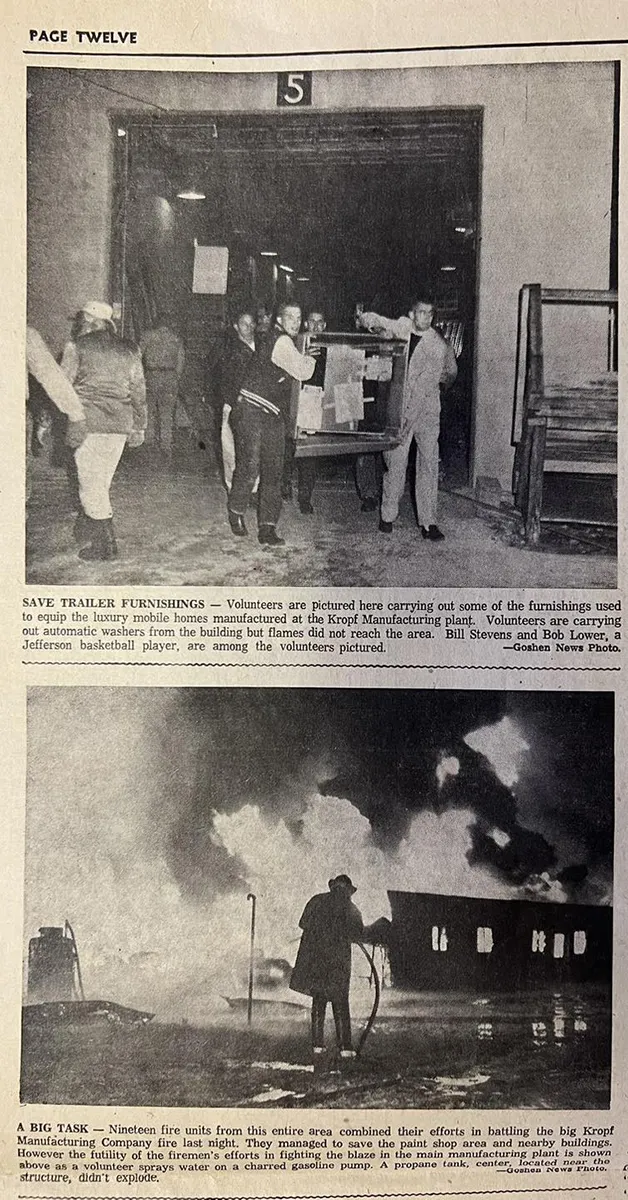 Kropf-Story-316956196_677287513895065_5180627394891289336_n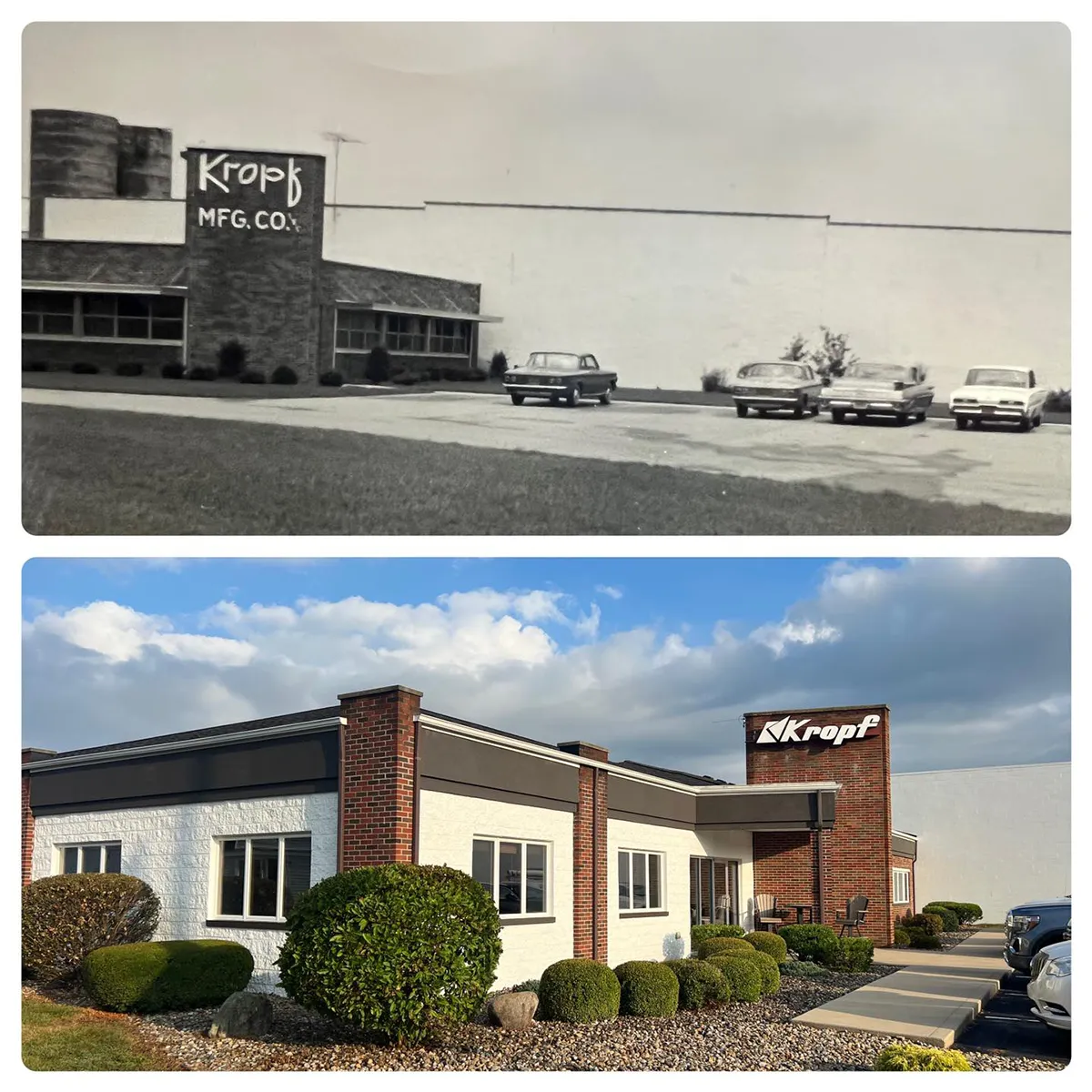 Kropf-Story-307411843_608916837398800_3621308453147262681_n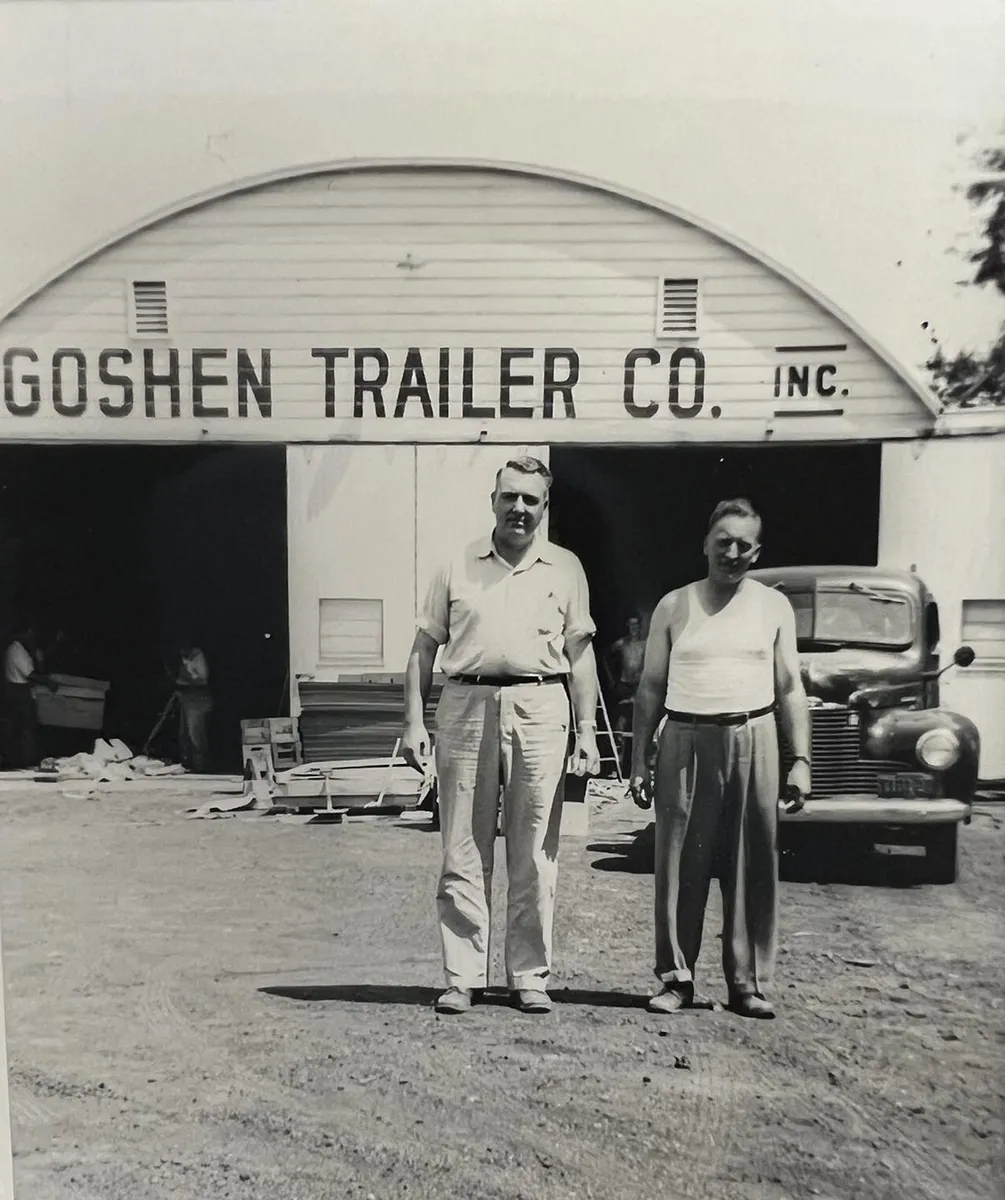 Kropf-Story-317956097_677264850563998_3060266243211262502_n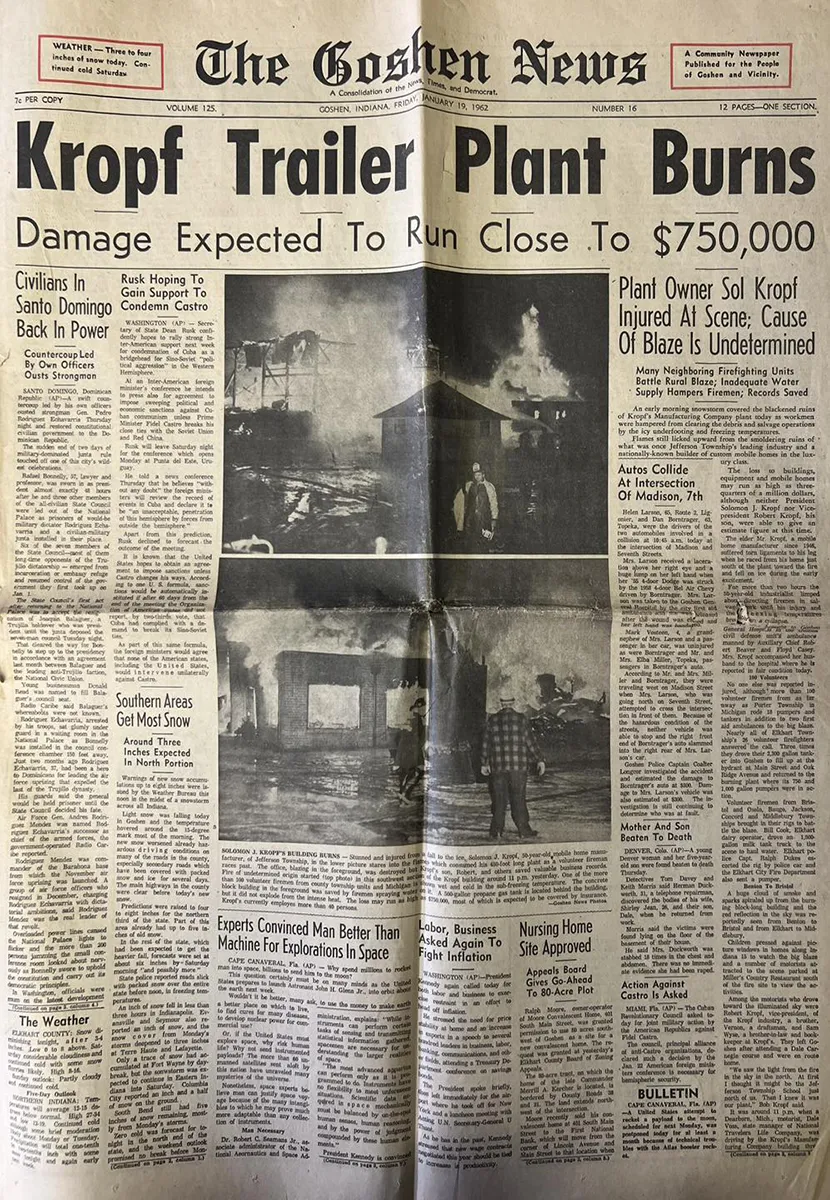 Kropf-Story-316812773_677287533895063_1874557381494467751_n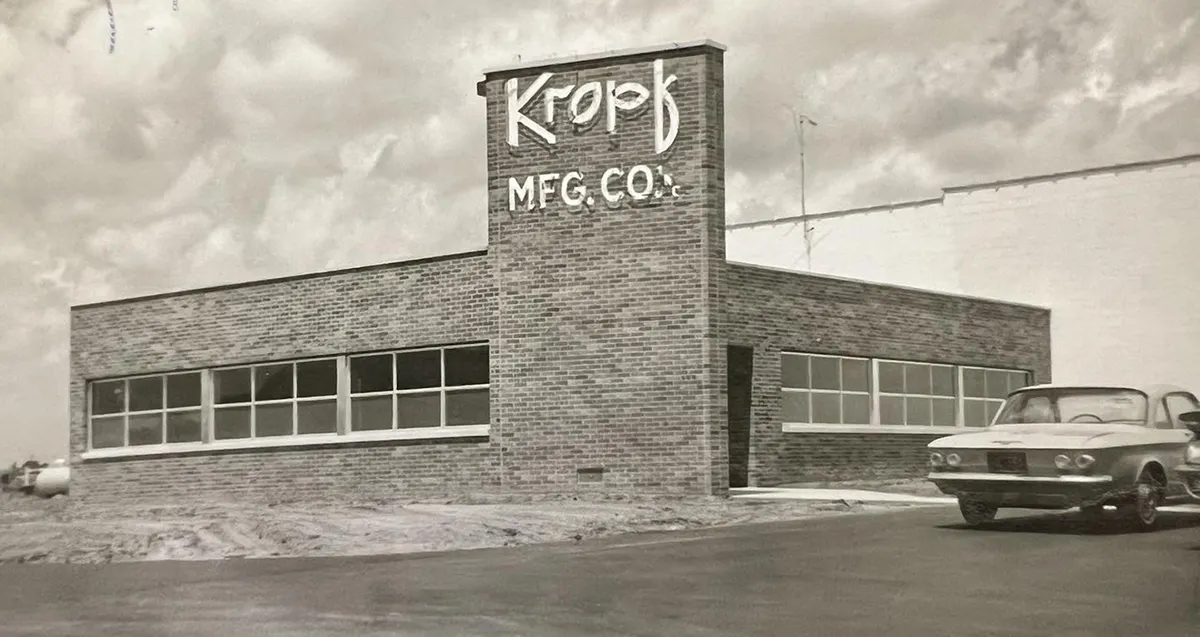 Kropf-Story-318320922_677297720560711_5379253175507773124_n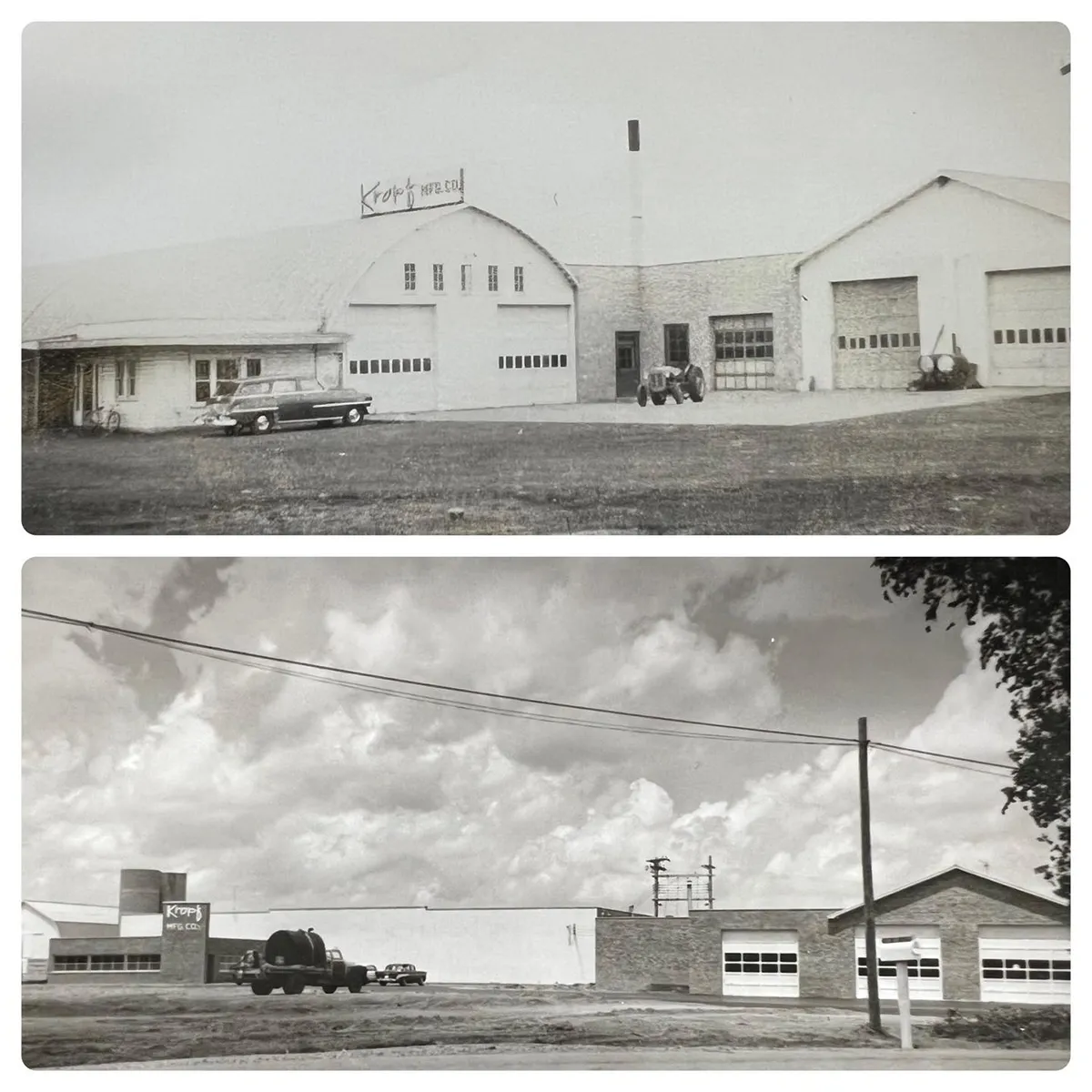 Kropf-Story-318080308_677308103893006_4793044902455268575_n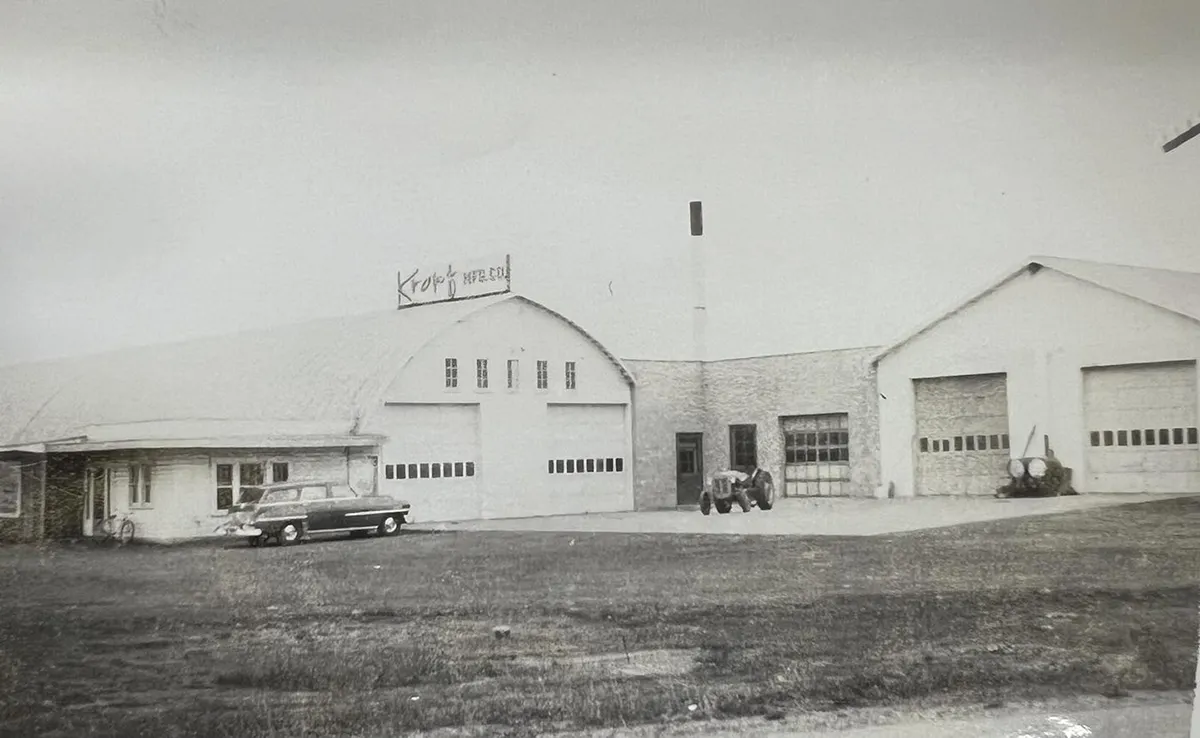 Kropf-Story-318575786_677260343897782_6994323432779377411_n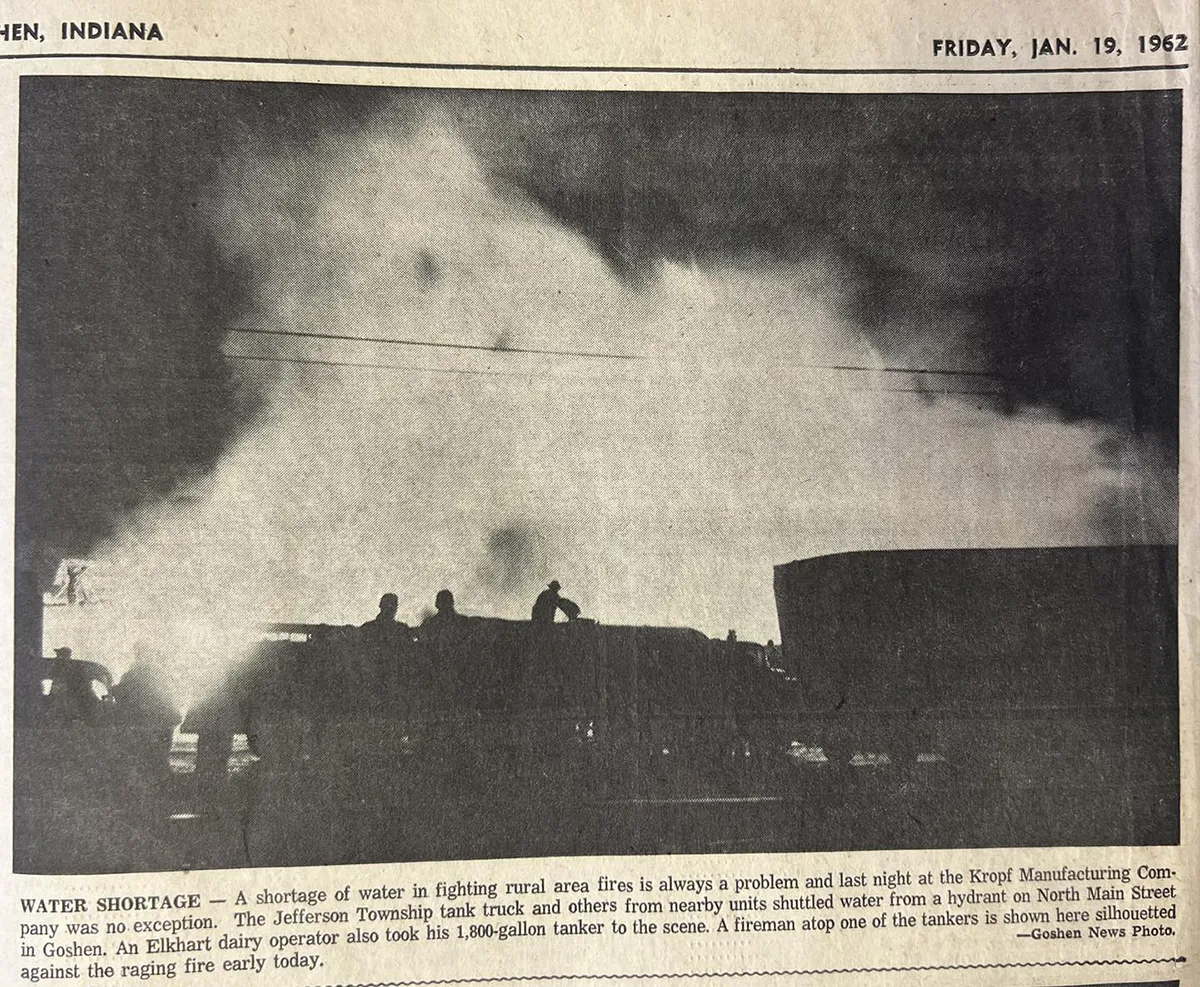 Kropf-Story-318348064_677287563895060_3536106728395346520_n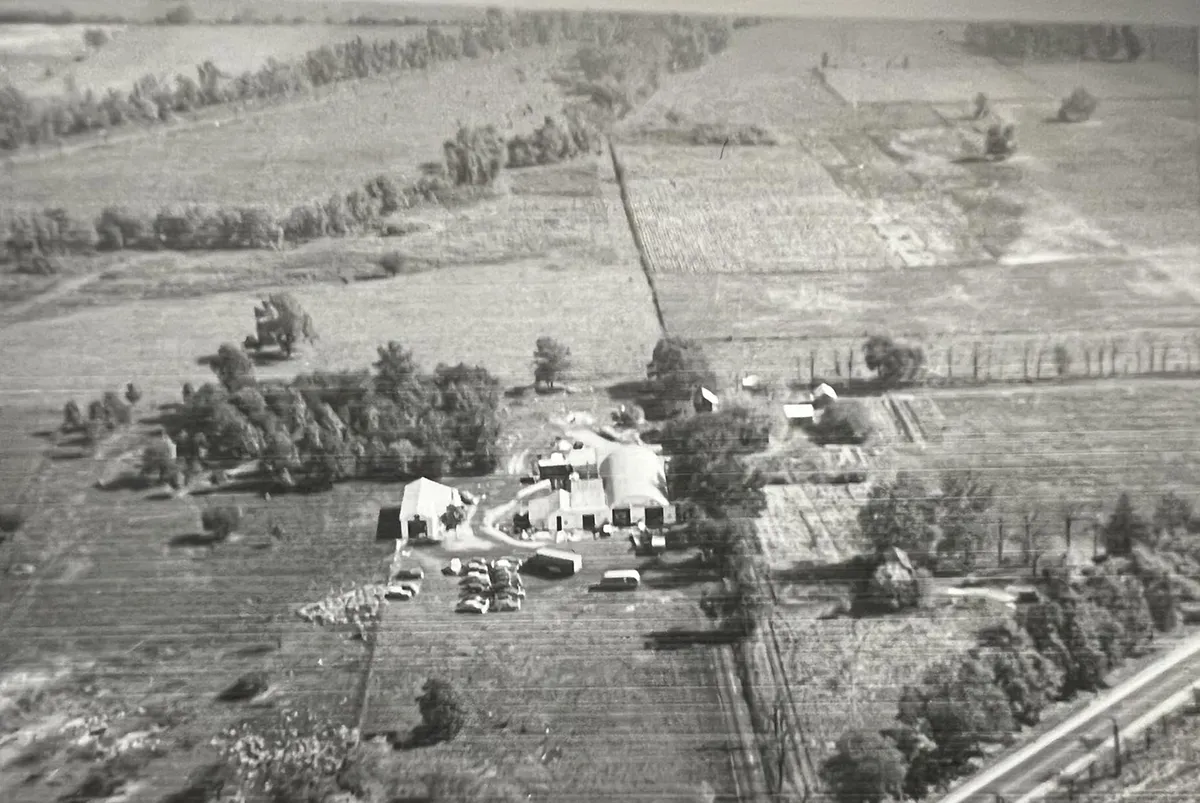 Kropf-Story-318618524_676548043969012_1537184130637104867_n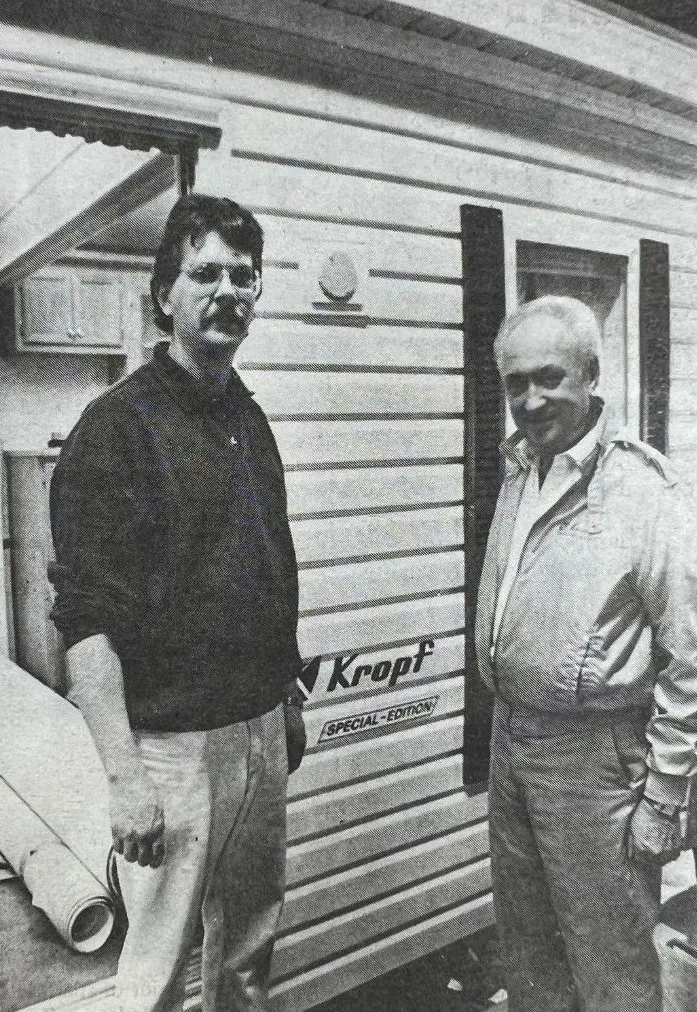 Kropf-Story-KROPFTEMPLATE3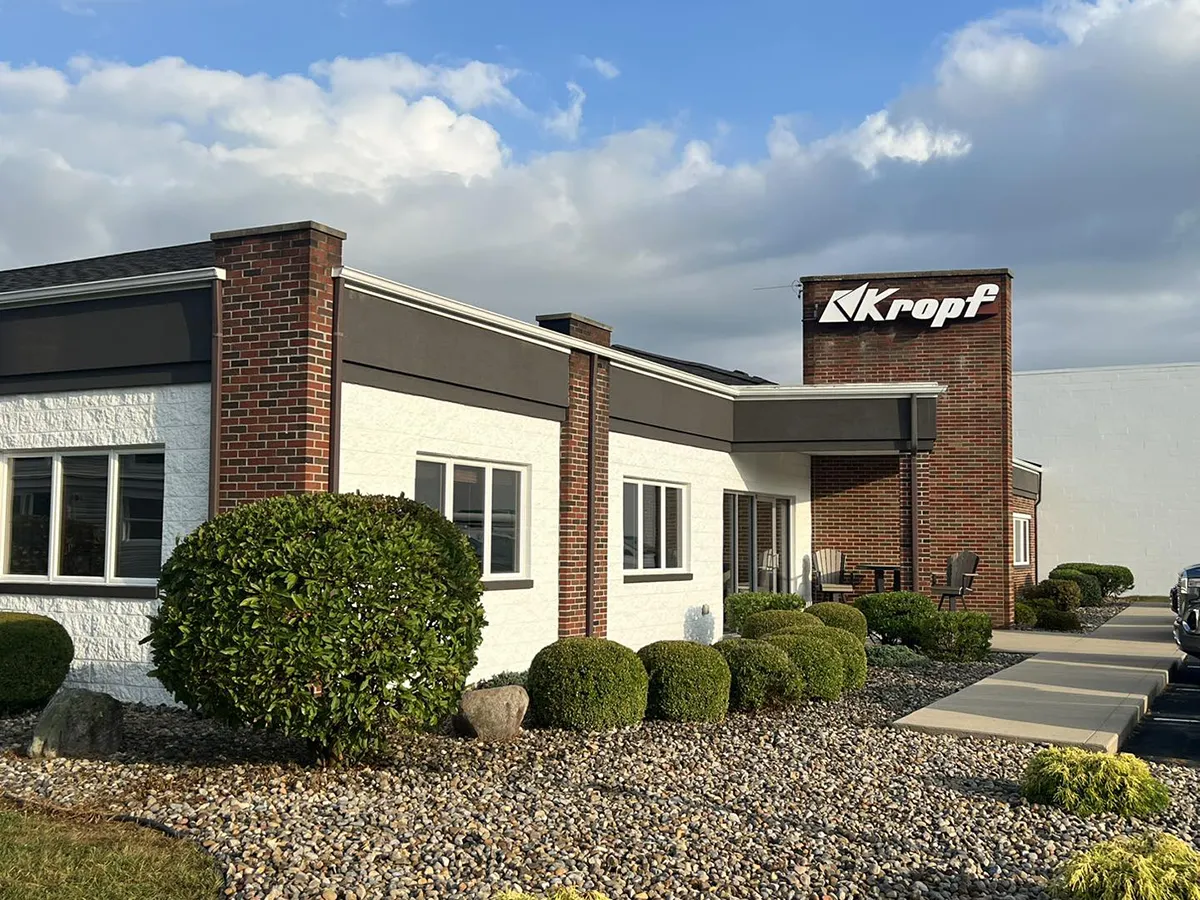 Kropf-Story-316682286_677326437224506_6756394179885447361_n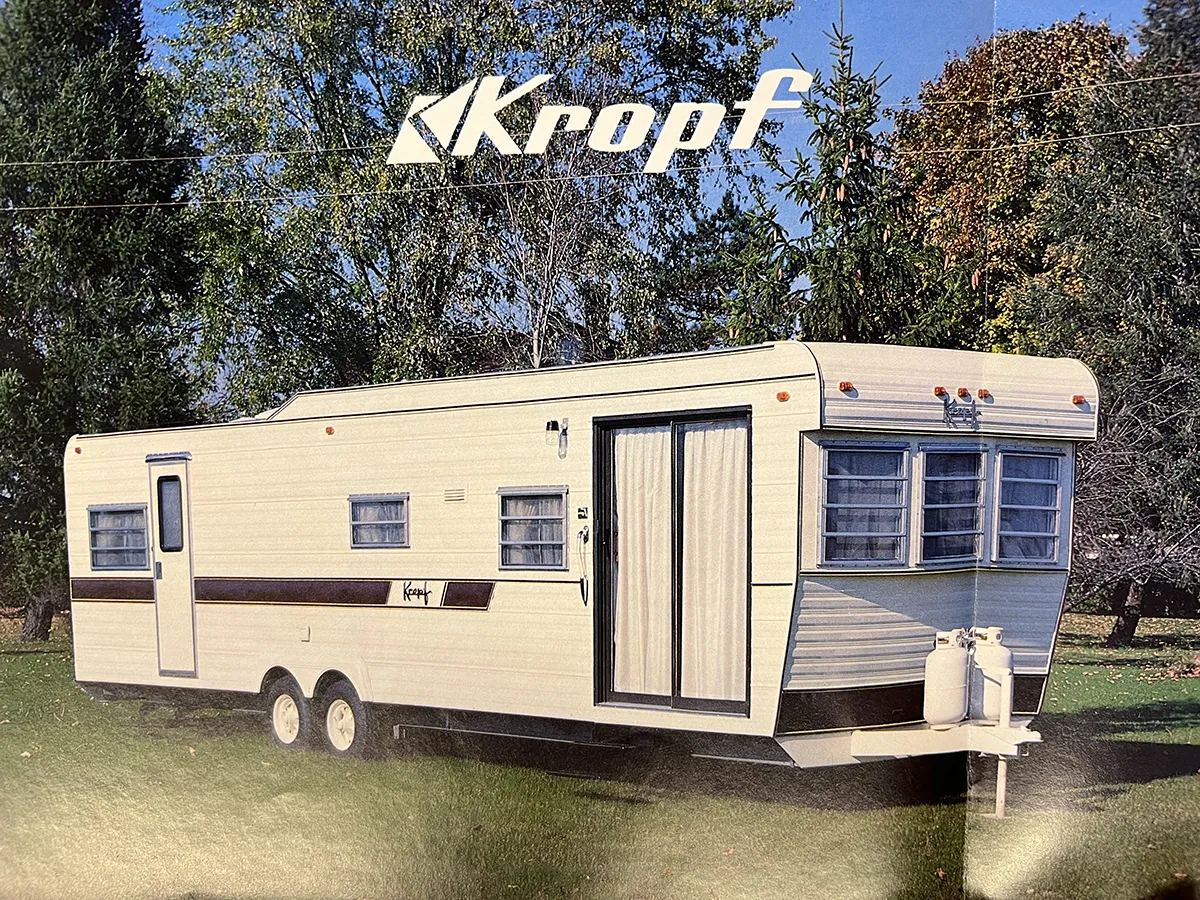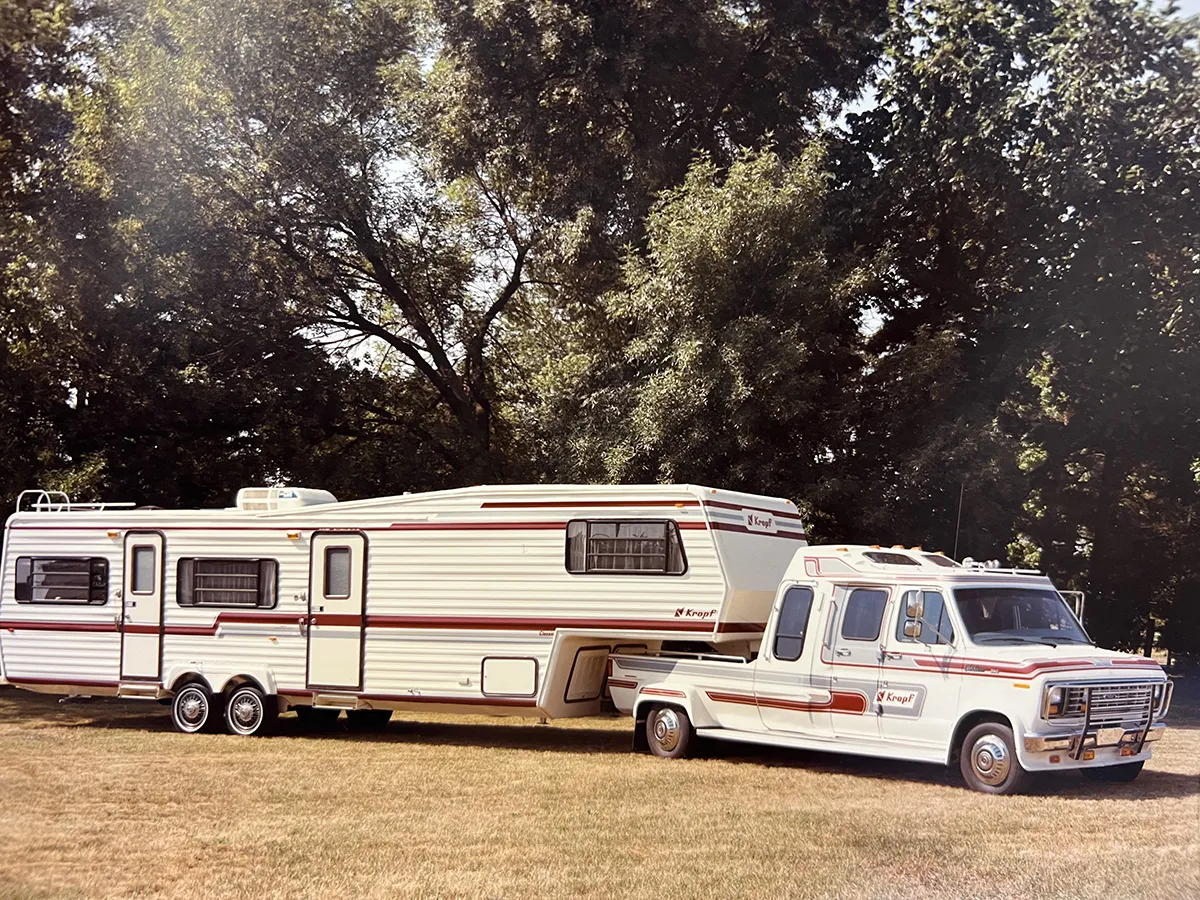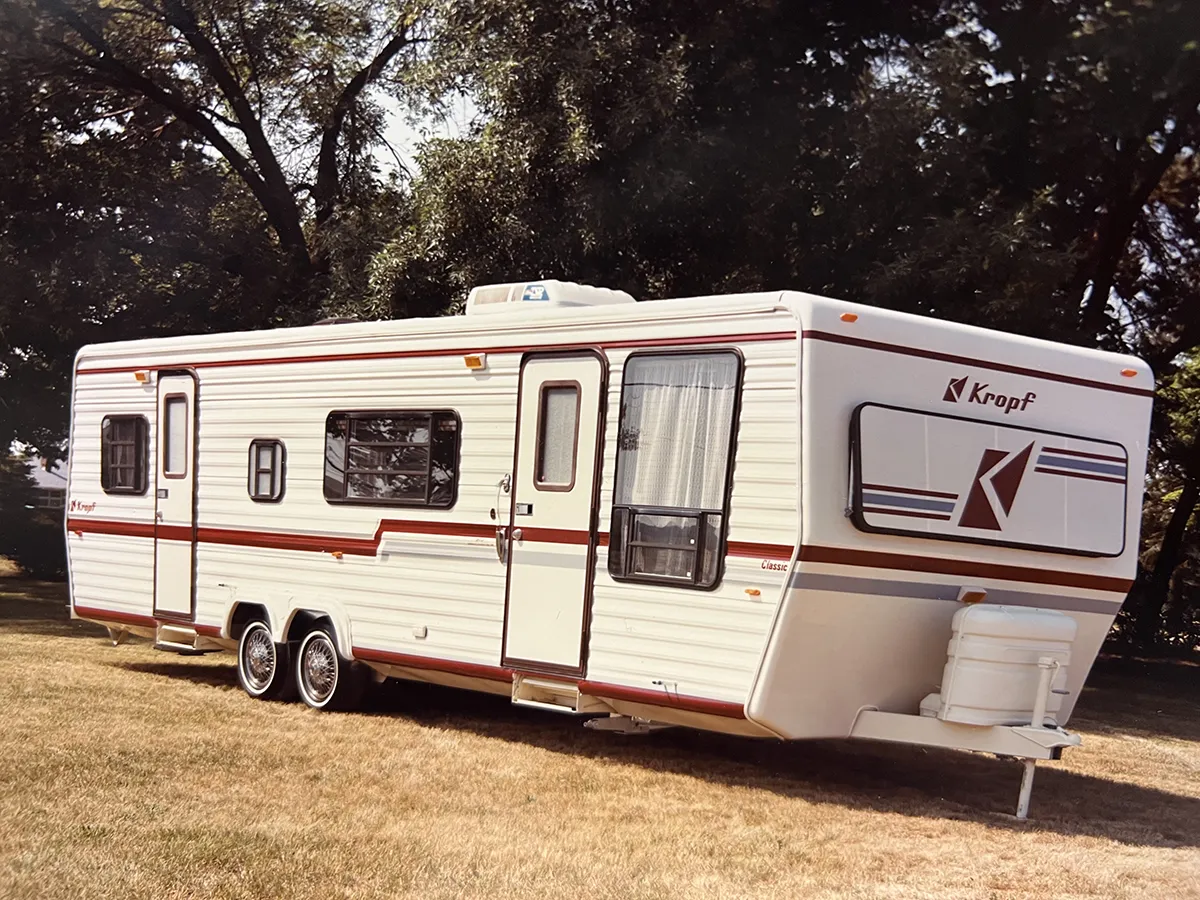 Kropf-Story-Travel-Trailer